Subscribe to stay on top of our latest content!
Share this article
We wanted to take a moment to wish you a very Merry Christmas and all the best for 2022.
The FLG team will be taking a short break over the festive period. Our offices will close at 3pm on Friday 24th December and will re-open in the new year at 9am on Tuesday 4th January.
As always, we'll be keeping a close eye on the service at all times to make sure everything is running smoothly. Urgent messages and updates about the status and health of the FLG are provided at status.getflg.com.
A message from our Product Director, Mike Emery
m
As the year draws to a close I'd like to thank all of our customers for their continued support. 2021 has been another challenging year for many industries - we're proud to have supported so many businesses through it and we look forward to doing so long into the future.
2021 was our first full year as part of the ClearCourse Group and my first in the role of Product Director. I lead the FLG team and am supported by excellent teams in support, product, sales, and marketing, as well as a wider divisional and group structure that will help us provide an even better product and service.
I am very proud of what the FLG team has achieved in 2021 and we look forward to doing much, much more in 2022. Wishing you a very Merry Christmas and a Happy New Year!
Mike Emery, Product Director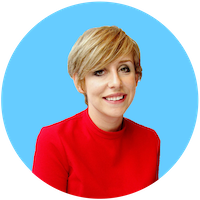 Written by Lauren Shaw
Published: 22/12/2021
What's next for the FLG product?
We've taken huge steps forward with FLG in 2021 with the addition of Secure Document Uploads, the safe and convenient way for clients to upload documents directly to their lead record in FLG, as well as many other changes and improvements across the platform.
Looking forward to 2022, our next big release will be our first industry-specific integration with Twenty7Tec SOURCE, a sophisticated search engine for mortgages, equity release, and secured and bridging loan products used by a number of our customers.
Connecting these accounts will allow for quick and accurate data transfers from FLG into SOURCE, reducing errors and saving time and money. If you're a SOURCE user, please get in touch to learn more about FLG and our upcoming integration with Twenty7Tec.
We plan to build more industry-specific integrations in 2022, so if you'd like to suggest one that would help your business or industry, please let us know.
We look forward to supporting many UK businesses throughout 2022 and beyond.
Merry Christmas to you and yours,
Lauren Shaw, Marketing Manager.