Subscribe to stay on top of our latest content!
Share this article
Guy joined us in January 2020 as our new Lead Software Engineer, bringing with him 15 years of experience. He also happens to be the guy who designed the targeting algorithms for those annoying pop-up ads on streaming sites - he sends his apologies.
Background
Before he worked on that project, he spent a long period of time developing hardware and software for energy management systems. There are now thousands of devices all over the UK and Europe that he designed and wrote the code for, including every single BT phone exchange!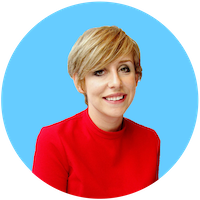 Written by Lauren Shaw
Marketing Manager at FLG
Last updated:
20/11/2020
Guy's role at FLG
As our lead software engineer, Guy is responsible for managing our development team, keeping our systems running, providing technical direction for new product developments, and writing lots and lots of code.
So far, his focus has been on platform modernisation projects. We're grateful to have Guy's talent in our team and we're delighted to have him onboard.
Life outside of FLG
Outside of work, Guy runs a busy household with his 3 kids, 3 chickens and 2 cats. Whenever he has any free time for himself, he enjoys going for long walks and writing even more code for a side project he's working on.
Before lockdown, he proudly skipped the toilet roll panic buying and decided to get his nose pierced instead – he's got his priorities just right! Since then he's been listening to anything from sophisticated jazz to happy hardcore on his eclectic music playlist, and has grown a vast amount of hair on his head. Let's hope the barbers open up again soon.
Welcome to the team, Guy Thouret!
Got any product feedback for Guy?
If you'd like a say on what we should work on next or you'd like to see improvements in a particular area of the platform, please send us your product feedback.