FLG is an easy-to-use CRM that helps mortgage advisers manage enquiries consistently
by automating customer touchpoints – nothing missed, no opportunity left behind.
Already trusted by 100s of financial advice firms and 1,000s of advisers across the UK:
Honestly now, is this the best way to
manage your mortgage enquiries?
Manual methods or systems that aren't fit for purpose can result in lost opportunities
and limit your growth potential. You need a secure and reliable system
that supports your advisers and puts accurate data at your fingertips.
or chat to our team on 01282 798545
Spreadsheets can't handle
1,000s of enquiries effectively
Tedious manual work, easy to make mistakes, hard to manage consistently

Doesn't scale well with multiple users, difficult to collaborate

Limited integrations and automation, hard to consolidate with other data

Vulnerable to fraud and file corruption, obstructive to regulatory compliance

Unsuitable for business continuity – full data recovery can be difficult

Multiple systems needed for different tasks (phone, calendar, email).
Why accept the risk of mistakes or a file corruption that could bring your business to its knees in minutes?
Off the shelf CRMs
don't fit what you do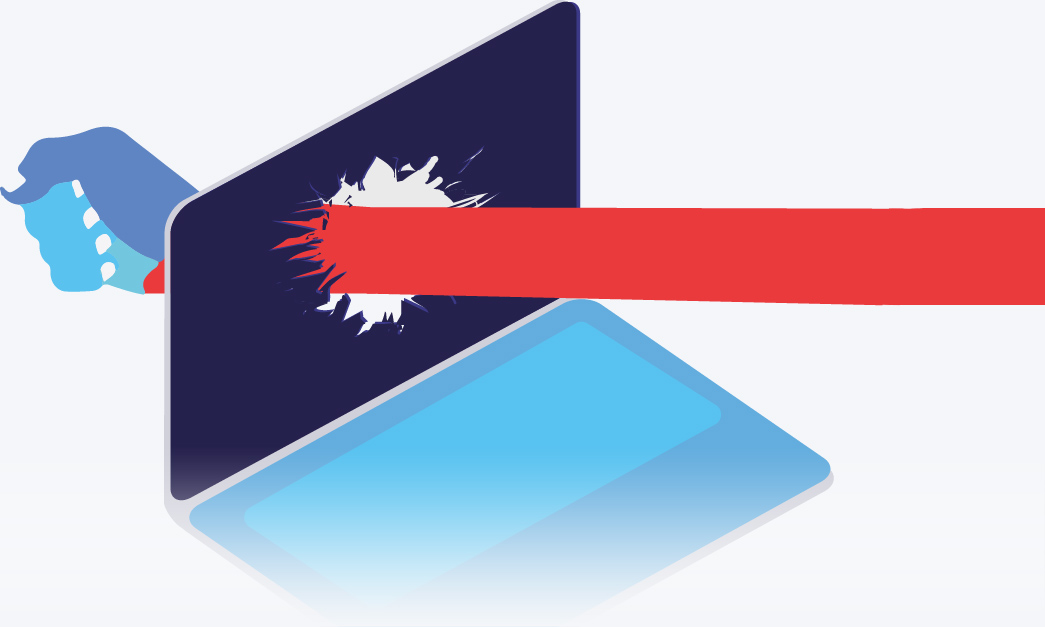 Expensive with too many features, or affordable but lack important features

Too rigid – can't follow your processes

Light apps don't have APIs and are not automated

Zero or limited storage for your KYC documents

Lack the compliance and reporting functionality you need

Costly set-up & support, impersonal service from overseas teams.
Generic CRMs can't be tailored to your process to automate it, putting the onus back on your advisers.
How much is this costing your business?
Doing nothing could cost you much more
than doing something about it.
or let's chat over the phone on 01282 798545
£1,000s in lost revenue because you can't respond to enquiries quickly enough
Disciplinary sanctions if you fall short of FCA and GDPR regulations
100s of wasted hours on admin that could be spent advising
Paying for multiple tools and resources to fill the gaps
What if you could close more deals by
automating your sales process with a dedicated
CRM built for financial advisers?
FLG is a flexible platform with all the features you need to build powerful
workflows around your entire process and manage enquiries efficiently,
helping you win more new and repeat business.
or call to discuss your requirements on 01282 798545
Gather enquiries and manage records in one central place
Seamless real-time enquiries from any source,




including top financial lead generators

Logic-based enquiry distribution based on postcode,




mortgage value and more

Acknowledge enquiries automatically and




prompt advisers to make immediate contact

Multi-channel 1:1, automatic or bulk contact




via email, SMS & letter templates

Route replies back to advisers,




showing a complete timeline of every interaction

Schedule contact to nurture enquiries




and promote other products and services

A central, prioritised adviser task stream –




no important steps are missed.
How many more enquiries could you turn into customers by managing them efficiently?

Process enquiries consistently and automate customer touchpoints
Define statuses for each product in your portfolio

Create powerful workflows triggered by




status changes or completed actions

Guide advisers with step-by-step processes




and scripted fact-find forms

Use conditional logic to gather essential data




based on your customer's prior responses

Create a mandatory checklist for sending




document packs or submitting lender applications

Schedule tasks and reminders around




follow-ups, appointments and events

Personalise follow-up sequences




with dynamic content.
Let FLG be your reliable admin assistant. We'll automate routine tasks and communications so your advisers can focus on what they do best – advising your customers!
Check in on progress and get more customers over the line
Slick reporting to see where enquiries are up to,




monitor milestones and identify bottlenecks

Speed up your process with external,




customer-facing, mobile-friendly forms

Let customers book their own appointments and




sync your external calendars to avoid diary clashes

Instant and accurate calculations for LTV ratios,




income, expenditure and more with our built-in tool

Set tasks and reminders for your processing team




to chase packs and mortgage offers

Define frequent call outcomes to wrap up




conversations with a single click

Schedule contact ahead of product expiry




dates to win repeat business.
Time is money – generate more revenue by quickly turning more enquiries into lifelong customers.
Ensure FCA and GDPR compliance
Track customer contact preferences and consent

Integrate your dialler or telephony solution




to automatically save call notes & recordings

Create case notes to record fee information and advice




given or upload files with unlimited document storage

Let customers check and eSign completed forms online

Control access and safeguard data with granular




user permissions

View a complete timeline of customer contact and




activities, audit logs, and time-stamped reports

A secure platform, hosted in ISO 27001 certified




UK data centres.
A robust and reliable platform, trusted by 1,000s of advisers since 2007 to store customer data and help them remain compliant.
Never worry about falling short of regulations again.
Unlike with other CRMs, there's
no need to change your sales process
Accessible online, wherever your advisers are working

Flexible and easily configured to do what you need it to




(e.g. create a new linked lead for your insurance team




to upsell protection products)

Mirrors how YOU do business, automating your process




for maximum efficiency and consistency.
Free up time for your advisers and watch your business grow.
A central hub with lots of integration options
to move data between your web apps
Connect seamlessly with 3,000+ external
web apps and automate workflows between
them with our Zapier integration
Use our API or powerful webhooks
to link FLG with many popular tools and services
Receive leads directly from lead providers
Integrate with your external calendars
Best of breed secure voice integrations for financial services,
including diallers and Aircall & CircleLoop telephony systems.
And if you ever need any help?
We're a UK-based company for UK customers with a friendly team of in-house experts to give you first-class, hands-on support via telephone and email – included in your monthly subscription!
100s of UK financial advice firms can't be wrong –
here's what some of them have to say…
"Fantastic System. I have used various different CRM systems over the years but FLG has functionalities that none of the others do. FLG is cost-effective and you get real value for money. I feel it would improve any business that doesn't have a CRM system in place.
"Our Account Manager Dan has been a great help from start to finish and is always on the other end of the phone when needed. Thanks Guys!"
William Gibson, Director
"Excellent CRM system! We have been using FLG as our CRM system for 5 years now for our mortgage and insurance clients.
"The system itself can be used for a multitude of purposes and built to do whatever you want it to do, It's also great value."
Richard Norman, Operations Manager
Many mortgages brokers have already switched to FLG
to help their business soar –
when will you?
We help teams just like yours to manage their enquiries and close more deals.
Trust the experts to help you win more business.
or give us a call on 01282 798545
FLG started out as a bespoke lead management tool for a financial business – we excel at what we do
Used by network-appointed representatives and directly authorised brokers
Many loyal customers that have been with us for over a decade
The first choice for existing users branching out to start up their own firm
One person start-ups scale with us to many users handling 100,000s of enquiries
Finance is our bag – we understand what you do and FLG was purpose-built to support it.
Whether you're just starting out or you're expanding your business,
let us take away your growing pains.
Try FLG for free for 7 days
– no contract, no credit card
Just request a demo below to get started
Affordable monthly subscriptions – cancel anytime
Free 5* hands-on onboarding and support
All this incredible value and more for less
than the cost of a daily cup of coffee per adviser.
During the demo we'll discuss your current process, problems and goals,
show you how to get better results with FLG, and get you set up with a free trial.
Have a question? Give us a call on 01282 798545
We're here to help! Contact our friendly team of experts and we'll answer any questions you might have.