Used by 100s of teams across the UK: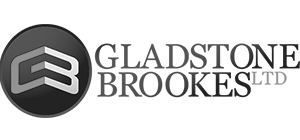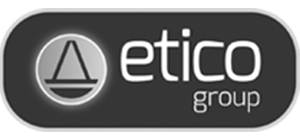 Save hundreds each month with
one platform that does it all
FLG replaces at least 5 other apps –
why pay more?
CRM
Multi-channel customer contact
Intelligent workflows
Integrations
Marketing automation
Reporting & analytics
£75
/mo
Includes 5 user licenses
That's over £500 in savings!
From
£10
/user/mo
From
£216.17
/mo/50k contacts
From
£207.99
/mo
From
£10
/user/mo
From
£15.78
/user/mo
Flexible pricing plans that
scale with your business
Monthly rolling subscription –
switch or cancel anytime.
Plus
£75
/mo
Includes 5 user licenses
Additional users £15/mo
Manage 100,000 leads
Send 50,000 emails monthly
Up to 5 brands
Document storage
Basic reporting templates
Built-in GDPR compliance
Access to knowledge base
Telephone & email support
XL
Most Popular
£125
/mo
Includes 5 user licenses
Additional users £25/mo
All the great features of Plus
Manage 500,000 leads
Send 250,000 emails monthly
Unlimited brands
Journeys advanced fact finding tool
Appointments scheduling tool
SMS replies*
SMS short-code support*
Custom branding
Introducer portals
Insights advanced reporting & analytics
Funnel reports
Voice dialler & telephony functionality
Concierge
£250
/mo
Includes 5 user licenses
Additional users £50/mo
All the great features of XL
Manage 1 million leads
Send 750,000 emails monthly
FLG account setup on your behalf
Consultancy
Best-practice guidance
Feature-building & setup
Solution implementation
Technical issue resolution
Modifcations
Strategy support
Third-party liaison
Priority assistance
Uptime SLA
Advanced compliance
Granular audit trail
Audit report
Concierge plans can be downgraded after an initial 6-month period.
*SMS replies and short-code support is charged at an additional £10/mo per service.
Or chat to a member of our team: 01282 798545
A central hub with lots of options
to get data in and out
Seamless connections with many
popular tools and services
Receive leads directly from lead providers
Diallers, Aircall & CircleLoop integration
Over 5,000 users can't be wrong –
read what some of them have to say
Ross Westley
April 1st, 2019
Unbelievable support!!!
Unbelievable support, great UI and with the developments in place its looking very exciting!!!!
Adrian Holcombe
January 10th, 2019
FLG Business Technology - A great CRM system
We chose FLG after a number of bad experiences with other CRM systems. We are a small Tele-Marketing Company and we found most off the shelf CRM systems did not suit our way of working. The large systems did way too much and were prohibitively expensive. Other systems we tried were to restrictive and forced us in a certain way. FLG gives us flexibility to work in way we want. The pricing is very reasonable and the support second to none. I definitely recommend FLG
Seth
January 8th, 2019
Using for 5 years and counting...
We have been using FLG for nearly 5 years now and we couldn't be without it. It simple to use and yet has really powerful back office tools that allow you to accurate track and monitor all your lead sources and discover what's working and what isn't.
Try FLG for free for 7 days
No contract. No credit card details.
Hundreds of companies have
already switched to FLG, when will you?
The first 7 days are on us
Free 5 star hands-on onboarding & support
After 7 days, choose your monthly rolling plan & switch or cancel anytime
Or give us a call: 01282 798545
During the demo we'll focus on evaluating your current process, problems and goals, show you
how FLG could help you get better results, and get you set up with a free trial.
Have a question? Give us a call on 01282 798545
We're here to help! Contact our friendly team of experts and we'll answer any questions you might have.