Subscribe to stay on top of our latest content!
Share this article
FLG is a popular CRM choice for businesses that sell or refer leads to partners. We provide partner features to help lead generators that sell leads on to their clients, as well as businesses that send leads to or receive leads from partners by way of referrals – all of whom rely on our platform for secure lead transfers in real time.
If your business relies on exchanging valuable lead data with your partners, you need a secure platform you can rely on to help you seamlessly transfer leads to the correct partners, every time.
Discover the FLG features that help you and your partners better manage your leads: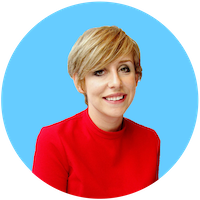 Written by Lauren Shaw
1. Capture leads from different sources and track where they come from
Gather all your leads from the web, email, phone and referrals in one single place – they'll automatically land in your account in real time, ready to be followed up.
Having all your leads together and being able to see where they come from means you can track them as they move through your process to identify the best sources and focus resources on those areas.
If you purchase leads from a lead generator or you receive referrals from partners, you can give them access to an introducer portal where they can monitor the progress of leads they refer to you.
2. Match every lead to the perfect buyer
With a fully self-service web sign-up form, we make it super easy for you to start working with new buyers. Then, all you need to do is set up a partner account in FLG and define the leads they want to buy from you based on lead type, such as financial services or insurance leads, and the desired location split by postcode area.
Choose your distribution rules and manage partners' selection priority to refer leads automatically according to your preferences. For example, you might wish to give your highest paying partners a higher proportion of leads.
3. Self-service portals that help partners help themselves
Our partner portal lets your partners view the leads you refer to them, update their statuses, and access reports. You can even require partners to access leads upon referral and accept them before they receive full details.
Within the portal they can also view a statement of transactions, manage their account balance by self-funding via PayPal, and pause the delivery of leads. If you wish, you can enable the returns feature to allow refund requests.
Additionally, the introducer portal allows partners that sell leads to you to monitor their progress and track how much they're owed.
4. Supports lead delivery via hotkey transfer, email or API
Easily send leads directly to partners in real time via several different delivery methods, including hotkey transfer, email, or an external API. You can even schedule an appointment on your partner's behalf before referring or selling a lead on to them.
Plus, you can automatically notify them via SMS each time you send over a new lead or to update them if their account balance is running low.
5. Deliver leads on your partners' terms
Control the quantity of leads your partners receive by setting up a daily or monthly limit, or remove it if they want to receive as many leads as possible.
You can also let your partners decide when they want to receive leads and define their delivery schedule. They can choose to receive leads 24 hours a day, seven days a week if they wish, or at specified times on set days of the week, for example from 9am to 5pm from Monday to Friday.

6. Flexible billing options
Each lead type can have its own associated costs at different billing points. Select your preferences to charge clients for leads when they accept, qualify or convert them, or at all three stages if you wish.
Define the amount charged for different lead types, or charge different partners varied amounts. You can even refer leads to multiple partners and charge each one, with the option to vary the price.
Set a credit limit so partners don't have to pay for leads upfront, or require them to pre-pay funds into their account. You can also view a statement of transactions and stop delivering leads when their credit limit or account balance is running low.
Learn more
Want to discuss how our partner features could help you exchange valuable lead data with your partners? Get in touch to arrange a chat about your requirements or to book a demo.