Subscribe to stay on top of our latest content!
Share this article
The marketing world has been transformed from what it was just a few years ago. The techniques that were used 10 or 15 years ago may no longer be relevant or effective, particularly as the number of electronic devices that we use on a regular basis increases.
It's likely that most people have multiple electronic devices within arm's reach that allow them to make a purchase at any given moment. We no longer just have mobile phones, but watches that can alert us to text messages even when we don't have our phones on us. The way in which we shop has changed too, as social media allows us to shop in the app on our mobile phone. 
With these things in mind, the term 'omnichannel' was created to show how all of these channels and devices can be used in marketing strategies to connect with more people. But what does it actually mean and how does it benefit potential customers?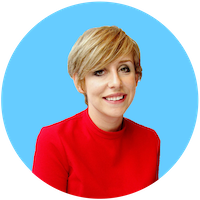 Written by Lauren Shaw
Marketing Manager
Published: 01/03/2021
What is omnichannel marketing?
Omnichannel marketing is a way of creating an integrated, seamless shopping experience for potential customers no matter what device or channel they're using. This is the absolute key to omnichannel marketing. The separate channels must all work together to assist the customer, making the shopping experience both easy and enjoyable. It's been demonstrated that an omnichannel strategy can increase a customer's trust in your brand and makes them more likely to return for further purchases. We know that it's more beneficial for existing customers to make a new purchase instead of new customers, as it's generally more cost-effective.
Something that omnichannel marketing shows us is that customers don't just shop through one channel or on one device. They may chop and change between multiple devices, such as a mobile phone to a laptop computer, or they might browse online before going in-store to make a purchase. They could even purchase something online but wish to collect it from the shop instead of having it delivered to their home. But the important thing is that, no matter how they choose to shop, their experience should be unified. Some examples of the channels you may choose to integrate include mobile, desktop, social media, brick-and-mortar stores and websites.
Some examples of omnichannel marketing in action can be found below.
Omnichannel example #1
A customer is shopping on an e-commerce website, adding various products to their basket. However, for whatever reason, they choose not to proceed with the sale and abandon their basket. This could be due to an external distraction, a website fault or a decision on behalf of the customer, such as the total cost of the basket.

An automated email is sent to the customer a certain amount of time after they've abandoned the basket, reminding them of the items they wanted and encouraging them to proceed. This example shows that both the website and email channels are working together to convince the customer to come back. Some brands even choose to offer a discount code to the customer to ensure they will checkout.
Omnichannel example #2
You may wish to send out rewards to the customers that regularly shop with your brand. An email is sent to a customer, alerting them to new coupons that are available. The email tells them that the coupons will be arriving in the post. Once they arrive, the customer has received real coupons, taking them away from the digital space. The coupons can either be used online, by entering the code to get the discount or in-store, where they can be scanned. A good example of this process is the Tesco Clubcard scheme. This method uses multiple channels to provide information to the customer and they can choose how they spend their coupons.
As the customer moves through the sales funnel, the way in which they interact with your brand may change, and this is why your omnichannel strategy should be flexible and change with them. For example, a customer who has only shopped in-store is anonymous – you have no information about them, like their name, email address, phone number, etc. However, as soon as they make a purchase online, you will now have these details, which could be used to target them in the future. Suddenly, you may be able to make use of email marketing, SMS marketing and more. SMS updates could be sent to alert them of a promotion, to update them on the delivery status of their parcel or to remind them that a product needs renewing, such as home insurance or car tax. This shows how omnichannel can be used to streamline the customer's experience, improving it to encourage them to shop with you again in the future. 
What is the difference between multichannel and omnichannel?
There is often some confusion around where the differences lie between multichannel and omnichannel. This is because the line between the two is quite thin, but it is still there, and knowing the differences between both types of marketing is important.
As we've discussed, omnichannel marketing is the use of multiple channels that can work together to assist the customer, provide extra information and improve their shopping experience. Consistency is the key, and they should be able to find everything they need whether they're shopping in-store, online, on a mobile device, through an app or in a catalogue.
So how does multichannel marketing differ?
Multichannel is a way for businesses to reach a large number of potential customers. It's about casting the net as wide as you can in order to bring in as many leads or sales as possible. The most popular channels are email and social media.
This type of marketing offers customers the chance to shop across a range of channels, as in omnichannel, but the main difference is that each channel is separate and works independently from the others with no interlinking. This means that a person may be able to communicate with your brand on the phone, in a shop, via a website and even from the product packaging, but these things don't work together and often have their own individual strategy and goals. This approach can often make for a confusing shopping experience.
Multichannel marketing is often beneficial for a business. But while it may seem like a good strategy, it's much better to ensure that these channels are all interconnected in some way so as to benefit the customer.
Omnichannel should provide consistency. No matter where or how a person is shopping, they expect to see the same sort of design/colours and the same products. 
It may be confusing, for example, if some products were available on a website but not available in-store. A customer may wish to browse on a website before going into your physical premises to see the item, try it on or simply see what else is available. However, they get to the shop only to be told that the item is only available online. The business has potentially lost a customer if they aren't willing to purchase it online. This would be an example of multichannel, as the website and shop aren't integrated together. 
How omnichannel benefits customers
As we've previously mentioned, omnichannel is there to make the shopping experience easier and more pleasurable for customers. But how exactly does it do this?
Well, firstly, it allows them to pick and choose how they want to shop depending on their preference, how much time they have and what they're shopping for. It also means that they aren't limited to just one channel, but can start the process via one method and move through others before making a final purchase.
You can also personalise the experience to the customer, making the shopping experience more enjoyable for them. You may be able to do this by sending automated emails that advertise products they're interested in or showing what's happening in the area local to them. Customers much prefer this kind of personalised approach, instead of receiving tonnes of marketing paraphernalia that just isn't relevant to them. By making the experience more personal, their trust in you as a brand can increase, potentially increasing customer loyalty, too.
Written by Lauren Shaw, Marketing Manager at FLG.