Subscribe to stay on top of our latest content!
Share this article
If you're looking for a powerful but intuitive CRM system that will complement your existing sales and marketing processes, we have just what you need. Here at FLG, we've created a platform that has the potential to drive your sales and marketing efforts forward, increase engagement and conversions, and help you develop lucrative customer relationships. Not to mention manage 100000s of leads.
Find out why you should join hundreds of other businesses choosing FLG in this video: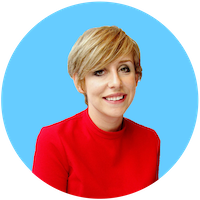 Written by Lauren Shaw
Marketing Manager
Published: 28/02/2020
Last updated: 27/11/2020
Save time and money
If you don't already have a CRM platform in place, you're almost certainly missing out on opportunities for growth. Our simple CRM system allows you manage 100000s of leads from a range of different channels and nurture them through the sales funnel with maximum efficiency. It also provides meaningful insights into how your marketing activities are performing, helping you to hone future strategies. 
Trying to manage 100000s of leads manually ultimately results in inefficiencies, as well as lost opportunities when it comes to both customer acquisition and retention. Save time and money and free your sales and marketing teams up to do what they do best by investing in a CRM that's specially designed to help you achieve your commercial goals.
A CRM system that works with your processes
Too many businesses rely on inflexible CRM systems that don't work in harmony with their existing procedures. Perhaps your current system only produces a limited set of reports, causing you to miss out on vital data. Or maybe you've had to change your sales processes to fit in with your CRM, leading to wasted time and frustration. For many, the case is simply that their current CRM systems are too difficult to use or too expensive. Whatever your reason, if you're searching for a platform that will help you manage 100000s of leads and marketing automation to the next level, we can help.
At FLG, our clients are at the heart of what we do. That's why we've developed a unique, reasonably priced CRM system that can adapt to your needs and ways of working. So whether you're a startup focused on lead generation or an established brand that wants to build powerful workflows around existing procedures or automate onboarding processes, our platform will work for you. 
Ensure GDPR compliance
Data protection and customer rights are issues that no business can afford to take lightly. Our CRM system is designed to help you to comply with GDPR (General Data Protection Regulation). With built-in compliance templates and the ability to track consent, manage contact preferences and more, it's easier than ever to stay compliant while managing thousands of relationships with existing and potential customers.
Key capabilities
Our CRM can automate and control a wide range of business processes. Here are just some of the many things our clients use it for:
Developing robust workflows triggered by status changes and completed actions

Managing leads from multiple sources

Managing bulk imports and updates

Creating personalised follow-up sequences

Automating onboarding

Chasing cold leads

Managing email, telephone and postal campaigns

Manage 100000s of leads
Why choose FLG?
Not only do we provide a high capability, 5 star-rated CRM system that's easy to use, we also offer free customer support. So whether you need help with troubleshooting or you simply want to find out how you can make the most of our technology, the experts in our UK-based team are on hand to help you. We also offer a free seven-day trial. With no contract to sign and no card details exchanged, you can rest assured that you will not be charged at the end of your trial period. 
We're proud to have many satisfied users working in a wide range of industries across the UK. Thanks to our CRM, they are united in their ability to manage their client relationships efficiently and increase their sales and marketing ROI.
Written by Lauren Shaw, Marketing Manager at FLG.