Subscribe to stay on top of our latest content!
Share this article
We have an exciting new release to tell you about! It's now possible to let your customers and prospects make their own appointments with your team through our Appointments booking wizard.
Discover the latest milestone moment for our Appointments feature: 
Customer-facing booking wizard
New appointments populated in user calendars
Bookings can trigger automated actions.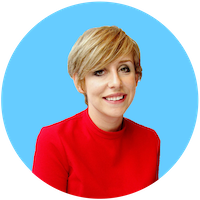 Written by Lauren Shaw
What is Appointments?
Appointments is the FLG feature that speeds up and simplifies the process of scheduling a call or meeting with a customer or prospect by checking your availability in your external calendar and letting you pick a time that suits without having to leave the platform.
And now, you can empower your customers to choose their own appointments from your available slots!
Let your customers book their own appointments
Allowing your customers and prospects to choose their own appointment slots is a helpful way for them to book in time with your team for fact-find calls, sales meetings or site surveys, for example. No more going back and forth for days on end trying to arrange a mutually convenient time to meet!
Send an access link to the booking wizard via email
You can allow your customers to access the Appointments booking wizard by sending them an email template containing a link that clicks through to the booking page. Plus, it's mobile and tablet friendly so they can access it through their preferred device and choose an appointment whenever it's convenient for them to do so.
Confirm appointments and notify your users
Once customers have booked an appointment they can instantly see on-screen confirmation of the appointment details, and it's automatically populated in the assigned FLG user's Google or Microsoft calendar.
In FLG, appointments are recorded in the customer's lead record. If you wish, you can set up each new booking to trigger a range of automated actions such as sending a confirmation email to the customer or tasking a user to prepare for an upcoming appointment.
You can also set up email notifications to alert users whenever a customer or colleague puts an appointment in their calendar. 
Learn more
Want to discuss how our booking wizard could help you improve efficiency by empowering your customers to book their own appointments? Get in touch with any questions or to book a demo.