Subscribe to stay on top of our latest content!
Share this article
Each lead view in FLG displays a complete timeline of all lead activity. This lets you see things like what is said and when, the communication channel, any automated actions such as status changes, and the users involved in assisting the lead.
Plus, you have the option to access more granular information on all of your account activity if you're a Concierge user.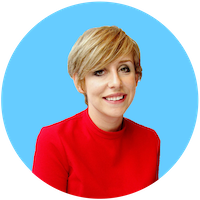 Written by Lauren Shaw
31/03/2020
A Powerful CRM: a complete view of all lead activity
Our Plus and XL plans allow you to view a complete timeline of activity within each lead record, with logs that show you, for instance, when a lead has been contacted and by which user.
On our Concierge plan you get access to additional information showing more details around lead activities, as well as user and partner interactions, in order to further support your account monitoring and compliance processes.
This allows you to see more details directly within each lead record, which includes the values before and after any changes, as well as the user that made them. And for all account activities, you can view the username, the IP address used, and the time and date they took place.
Granular audit report
Additionally, FLG users on our Concierge plan also have access to an account-wide, time-stamped granular audit report, allowing you to monitor and report on:
Database changes (showing values before and after changes)
Authentication:
Failed and successful log in attempts
Email addresses attempting to sign in to your account
Password changes
Leads:
Exports (bulk exports as well as any individual leads exported directly from a lead view)
Views (including individual lead pages viewed)
Deleted leads
Email and SMS logs:
User and partner emails sent from FLG (containing all lead and non-lead related information).
Want to learn more about FLG's Powerful CRM auditing functionality?
Our friendly team would be happy to show you around.
Get a free demo