Subscribe to stay on top of our latest content!
Share this article
Automated communication can help you progress leads through your sales process effectively by ensuring you get the right information out at the right time in the customer journey. This article explains how you can use FLG to automate communication by creating personalised follow-up sequences.
Our intelligent workflows can schedule and send personalised messages via email, SMS and postal letters by using customisable templates, and even set call tasks to ensure communication with your leads always takes place consistently and at the right moment.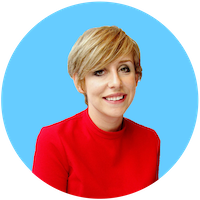 Written by Lauren Shaw
Getting started with automation
If you're new to automation, we've made it super easy for you to start building flexible workflows with FLG to automate communication with your leads. Plus, we're always on hand to assist you if you need any help, or we can even set them up on your behalf if you want us to! Let's take a look at how it all works.
Automate communication by creating a workflow
The video example below shows an FLG user completing the set up of an automated workflow:
The user finalises the set up of the 'new lead' workflow by choosing when they want it to be triggered.
We can see the workflow's schedule of actions including call attempt tasks, emails and SMS messages from templates.
Actions can be scheduled to run over a number of hours or at specific times of the day.
From a lead summary, the user activates the 'new lead' workflow.
The outstanding schedule of actions included in the workflow is shown, including an upcoming call attempt task, a follow-up email and a status change to 'uncontactable' should the user's attempts to contact the lead be unsuccessful.
FLG's workflows are truly flexible, so there's no need to change your sales process! Simply set them up however you need them to work around your existing process, safe in the knowledge that all the tasks, actions and events that you schedule will take place, automatically and consistently, exactly when you need them to.
Personalise automated communication with template variables
Plus, we've made it super quick and easy to personalise every letter, email and SMS template by allowing you add any variable field you need with a single click – zero need to write any code whatsoever! Our field chooser lets you see all of the available variables in one easy menu – all you need to do is click to insert the ones you need. Learn more about template variables.
Learn more
Do you have a burning question about how to set up workflows to automate your customer communication? Get in touch and we'll happily chat through your requirements.