Subscribe to stay on top of our latest content!
Share this article
When you need to add new leads or update existing ones in your system, it can be a tedious task that distracts you from more important work. But what can you do to speed things up?
FLG users can upload 10,000s of leads from spreadsheets that are processed in the background while they focus on more pressing tasks. They can also use our unique feature to export leads, edit them in a spreadsheet, and reupload to update them in bulk. Let's take a closer look…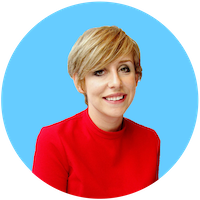 Written by Lauren Shaw
Bulk imports
Leads can be imported from CSV or XML files, with up to 20,000 leads in each import. Plus, our advanced de-duplication feature will notify you if there are any existing lead records that match the new data to be imported.
In the video scenario below:
A user has a list of leads in a CSV file to import into FLG
The user chooses the lead group they want to upload the leads to and selects the file
They confirm the file format and match the fields in the lead group to the fields in the file
'See a validation preview before importing' is already selected to see if any records are unsuccessful
The user continues with the import, it is processed successfully and the results are displayed.
While bulk imports are in progress, users are free to carry on working on other tasks because the import takes place in the background. To check on progress, they can either take a look at the status of background requests or choose to be notified by email once the import is complete.
Bulk exports and edits
What's more, FLG has a unique feature that lets you export leads into a CSV file for you to edit, which can be reuploaded to update all of these lead records at once. This saves users a huge amount of time when then need to update large volumes of leads, compared to entering each lead record and updating it manually. You can also export all of the tasks, activities, call records and more from individual lead summaries, should you ever need to.
A CRM platform you can rely on
Unlike many other CRM and lead management systems that struggle to process large volumes of leads without breaking, FLG can smoothly and successfully handle bulk imports, exports and updates, leaving users free to focus on other tasks while they're processed in the background.
Learn more
Want to take a closer look at how bulk imports and updates could save you heaps of time? Tell us how you do business and we'll be in touch to see if we can help.