Subscribe to stay on top of our latest content!
Share this article
At around 11am on Wednesday 12th February 2020, I began a live experiment to see how FLG's customer support service measures up against some of our competitors. Here's what happened...
I contacted FLG, Hubspot, Pipedrive, Salesforce and Zoho CRM, incognito using a mystery shopping alias, with a simple enquiry requesting more information about the support services offered by each CRM provider. And yes, the FLG support team were completely unaware of what I was up to 🤐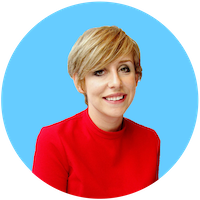 Written by Lauren Shaw
Marketing Manager
Published: 14/02/2020
The experiment
At FLG, we believe you should have quick and convenient access to support, whenever you need it. At the very least, you should be able to email a support representative and expect an adequate response within a reasonable amount of time. But for those times when emails just don't cut through, you should be able to pick up the phone and speak to a knowledgeable member of staff that can help you with your query.
Surely all services you subscribe to offer telephone support, right? Well, not necessarily.
I sent the enquiry below to a sample group of CRM providers in order to find out what support services they offer, and also to get a sense of how friendly and responsive they are.
Read on to find out what happened…
The results
FLG
I emailed FLG and 9 minutes later, I received a reply from our fantastic support representative, Reece Smallwood, who explained that ALL of our plans include both telephone and email support. He also outlined that additional hands-on support is included on our Concierge plan, whereby they handle the account set-up, offer ongoing consultancy and will make any changes on the user's behalf.
Bravo, Reece 💯
See FLG's reviews on Trustpilot
Hubspot
It was a bit of a challenge to contact Hubspot – I had to submit a sales enquiry AND book a meeting in order to ask a question. After a swift follow-up to confirm missing details required to book a meeting, 25 minutes later I received an email advising that free users have access to the knowledge base and community forum, and paid users have access to support engineers via chat and phone.
A bit of digging on their website revealed that phone support isn't available on the paid Starter plan, but it is on the Professional and Enterprise plans 🤥
See Hubspot's reviews on Trustpilot
Pipedrive
It took just 6 minutes for Pipedrive's support team to get back to me with the information I requested. Support via live chat and email is included in the Essential and Advanced plans, whereas phone support is only offered to Enterprise users 👎
10/10 for friendliness and responsiveness though 👏
See Pipedrive's reviews on Trustpilot
Salesforce
I submitted an enquiry through Salesforce's online contact form…and didn't receive a response until the next day 😳
A sales representative was keen to speak to me over the phone but didn't acknowledge my question, so I asked it again. Still waiting for a response…
The information about success plans on their website isn't clear, but from what I can see there is online support included with the free Standard plan, and online and phone support available on the chargeable Premier plan. 
See Salesforce's reviews on Trustpilot
Zoho
It took Zoho 13 minutes to get back to me, but only to request my location and telephone number to pass me on to an account manager. I requested a response to my question via email, and 5 hours later ⏰ I received a reply letting me know that free and paid support plans are available.
According to their website, free plan users can get support via email or the self-service portal, and paid plan users also have access to telephone support. 
See Zoho's reviews on Trustpilot
Conclusion
Following this brief experiment, it's clear that support comes in different shapes and sizes. On some CRM plans it's included, on others it's a chargeable extra, and more often than not type of support available depends on the level you subscribe to. 
But first impressions count – a prompt and clear response to enquiries gives you confidence in a potential supplier and sets a precedent for excellent service that you expect to be maintained throughout your relationship with them. A delayed or pushy response with an inadequate answer to your question is a red flag that sets the tone for the level of service you're likely to receive going forward.  
When it comes to telephone support, we believe every customer should be able to speak to somebody directly if they need help. That's why with FLG, UK-based telephone support is included on all plans.
I can't comment further on other CRM providers' support service, but do take a look at their Trustpilot reviews to learn more. What I can guarantee is that our knowledgeable UK-based support team will look after you with a personal touch, however you choose to communicate with them. They're a joy to work with, our customers speak very highly of them, and they will do their utmost to help you achieve your business goals.
Learn more
If you have any questions for our team, they'd be delighted to assist you. Just drop them an email and somebody will get back to you shortly.
Want to experience our 5* support first-hand?
Ask our team to show you around the FLG platform
Get a free demo