Subscribe to stay on top of our latest content!
Share this article
Journeys, the FLG feature that allows you to capture 'fact-find' type information about your customers, has some brand new additions.
Learn more about our game-changing functionality:
Customer-facing journeys, faster for both users & customers
Template variables included in static text
E-signatures
Add helper text to journey fields
Additional fields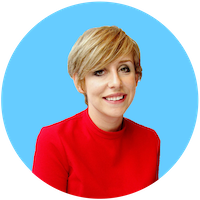 Written by Lauren Shaw
What is Journeys?
Journeys allows you to capture 'fact-find' type information about your customers and save it against a lead in FLG.
We designed Journeys to help you collect large amounts of data from customers in a user-friendly way, giving you the flexibility to build forms that suit your requirements with as many fields as you need across single or multiple pages.
All this without having to write a single piece of code.
Now, here's what's new…
Collect information from customers on their terms
You can now share a journey with your customer or prospect for them to complete at a time that's convenient for them:
Save your staff time

User convenience

Get fact-find information right first time.
There are three ways you can share journeys externally:
As an iFrame on your website – wrap the journey in your brand and up-sell information.

As a standalone page (mobile and tablet friendly) reached via a redirect within your website.

By sending customers a link via a template variable in an email.
Each external journey must be completed in a single session, and a full PDF can be exported and sent back to the customer if required. Once a journey is completed, you could automatically email your customer to thank them, or display a page outlining the next steps, for example.

Add template variables to static text
Static text can be used for a range of things in a journey. You could use it to script calls for users or to provide information to your customer as they complete their journey independently.
We've now made it so you can use template variables to add dynamic values and personalise your script or text for users and customers alike. 
You could, for instance, add the customer's name within a script or add key pieces of information in a statement covering the terms of your service. It's also possible to show this text on a PDF export.
Collect an electronic signature
We've added a new signature field type so you can collect a cursor signature from customers completing a journey. Once collected, the signature image can be exposed via a template variable and a webhook.

Add helper text to journey fields
Instruct users or customers on how to complete a journey field in your own market-specific language or brand style, neatly above each field in a journey. 

Additional fields
We've also added a range of additional fields that you can add to journeys for data collection or as important internal references, such as Marketing Source, Lead ID, Lead Group, Assigned User and Status.
How can I benefit?
We've trialled these great new features with our customer Professional Leads, a lead generation provider, who've been using journeys as a way for customers to complete online Letters of Authority upon submitting financial services enquiries.
The results have been fantastic and everything is now available, working well and ready to be added to your own customer journeys which could be created for many different purposes, including:
Mortgage applications

Loan applications

Expenditure assessments

Insurance quotes

House move quotes.
Learn more
Want to discuss how Journeys could help you improve the way you collect information from your customers and prospects?  Get in touch to request a demo or take out a free trial.