Subscribe to stay on top of our latest content!
Share this article
Dan Beckett joined our onboarding and support team in 2017. His role is split between helping new customers discover the benefits of FLG by going through their needs and outlining areas of the platform that can help their business, and making sure existing customers get the support they need to maximise the benefits of their subscription.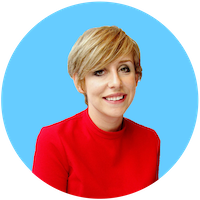 Written by Lauren Shaw
Published:
27/07/2020
Background
After leaving college, Dan Beckett successfully completed two apprenticeships in business administration and IT to get his career started. He then worked for a few years as an IT technician, responsible for managing business critical systems and assisting with any technical issues.
During this time, he gained experience working with various different pieces of technology, including server environments, firewalls, PBX systems, CCTV software, Active Directory and a whole range of other services.
Dan Beckett's role at FLG
Dan's day-to-day tasks at FLG are varied and no day is the same – whether it's assisting with an API integration set up or explaining how our automation tools work, he's always at the end of the phone or an email ready and waiting to serve our customers.
He loves problem solving and helping others, and he's really, REALLY good at his job. Our customers are always getting in touch with positive feedback about the help they get from Dan – here's just one example:
"Dan has been a great help from start to finish and is always on the other end of the phone when needed. Thanks Guys"

William Gibson, First Thought Financial Services
Life outside of FLG
Dan Beckett has been married to his wife, Ashley, for just over a year. He met her a few years back on a 5,000 mile solo trip to Phoenix, Arizona during which he made his way up to the Grand Canyon.
Since then he's convinced her to move to sunny Lancashire and they've recently welcomed a new member to the family – the kind with a tail! Here's their adorable lurcher x spaniel puppy named Loki:
m
Naming him after the Norse god of mischief may have been a mistake - he's a bit of a handful and really enjoys chewing shoes! We love having him around and he's got us out for plenty of long walks during lockdown.
Whenever Dan isn't busy playing fetch with Loki, he also enjoys spending time with his family, discovering new walking spots, and a fair bit of PC gaming. He'd also love to see some more of the world in the future.
Got a question for Dan?
Get in touch and and experience FLG's first-class service for yourself.