Subscribe to stay on top of our latest content!
Share this article
Handling a high volume of customer data is a big concern for businesses - failing to comply with GDPR and other data protection laws risks hefty fines, penalties and reputational damage. That's why your compliance procedure needs to be taken seriously - one small slip up could cost you big time!
So what can you do to protect your business? With FLG, you get complete peace of mind with our built-in GDPR compliance functionality.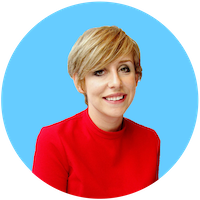 Written by Lauren Shaw
A fully GDPR compliant CRM platform
Both the FLG platform and the company itself are fully GDPR compliant, so you can rest assured that your customer data will be in safe hands. The particular details of how we adhere to GDPR compliance requirements can be found in our Subscription Terms and Privacy Policy.
Most of the strict obligations that GDPR has imposed on businesses can be met by making sure customers opt in to share their personal data with you and providing an easy mechanism for them to view and modify it, as well as a way to opt out. FLG helps you do all of this and more.
Take a peek at FLG's built-in GDPR compliance
Here's a brief overview of how the platform lets you manage your customers' contact preferences, view all lead actions and run an audit report for GDPR compliance purposes. 
Record and manage customer data 'opt-in' and 'opt-out'
Record opt-in consent through all lead capture options (web form, API, iFrame), display a consent statement and let customers choose how they prefer to be contacted.

Keep each customers' consent state up-to-date for each communication channel to be automatically steered towards their preferred contact method.

Provide an easy opt-out option with an unsubscribe link in every email you send.

Respond to requests for data by simply exporting the entire lead history from one single place and forwarding it to the customer.

Permanently remove data by deleting the lead, making it immediately inaccessible in the platform and permanently deleted after a period of up to 7 days.
Platform permissions and user compliance
User privileges allow you to control and see what each user can see and do within the platform.
Plus, there's a range of tools to help users follow your process, remain compliant and ensure no important steps are ever missed, including:
Automated processes through intelligent workflows

Step-by-step guided call scripts

Integrated templates for accurate and consistent communication

Automated call notes and recordings.  
Audit logs & reports
A complete timeline of all activity for each lead record.
An account-wide, time-stamped audit trail.
Audit report showing details around edits and lead status changes.
Secure data storage
Data is securely hosted in ISO 27001 certified data centres in the UK and the Republic of Ireland.
No data is ever transferred outside of these areas.
Learn more
Would you like to discuss our built-in GDPR compliance functionality with a member of our team? Contact us and we'll walk you through everything you need to know.