Subscribe to stay on top of our latest content!
Share this article
The FLG partner portal is a helpful feature that lead generators and businesses that refer leads to third parties can offer to their partners. With self-service functionality to help manage all lead transactions, here's why FLG has proven to be a popular CRM choice for businesses that sell or refer leads to partners.
We've made it super easy for you to start working with new partners via a fully self-service new buyer sign-up web form, plus a range of partner features to help them manage their leads. Then, once they're onboard, all you need to is define their lead preferences and FLG's intelligent workflows can take over to automatically match new leads to the perfect buyer. 
This article focuses on how you can empower your partners to manage all of their lead transactions independently via our fully self-service partner portal.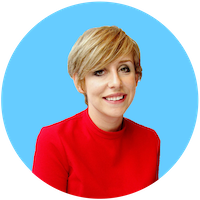 Written by Lauren Shaw
Refer leads to your partners
Before you can begin to refer leads to partners, each one needs to be set up with a partner account in FLG. From here you can:
Set a credit limit or require pre-payment
Allocate a maximum number of daily or monthly leads
Select the lead types they want to buy from you
Choose the desired location (split by postcode area)
Define the lead delivery method and schedule
Set up SMS alerts for new leads or a low account balance.
You can also set up distribution rules and manage partners' selection priority to refer leads automatically according to your preferences. For instance, you might choose to give your highest paying partners a higher proportion of leads.
Discover some of the possibilities:
A self-service portal for your partners
Give partners access to our self-service portal where they can view all of the leads you refer to them, update their statuses, and access transaction reports. If you wish, you can require partners to access the portal to view leads upon referral and accept them before they can receive the details in full.
Within the portal, partners can also view an up-to-date statement of transactions, manage their account balance by self-funding via PayPal, and pause the delivery of leads whenever it suits them.
Take a look around:
Accept returns and issue refunds
There may be times when a partner encounters a problem with a lead they purchase from you, for example if the phone number is invalid or there's no interest in their services. In such instances, you may wish to provide a refund.
The partner portal includes an optional returns feature, which allows parters to simply state the issue and request a refund. This will alert a member of your team to either accept or reject the request, then once a decision has been made the status of the lead is instantly updated, and the refund is displayed in the partner's list of transactions.
Here's how it works:
Learn more
If you'd like to take a closer look at the partner portal and explore how it could help you do business, contact us and let's chat about your requirements.