Subscribe to stay on top of our latest content!
Share this article
For a potential customer, it's not ideal to have multiple paper forms from your packs to fill in and return in the post, or electronic documents that they may find confusing or struggle to complete and return via email. You want their business and you want a swift response, so why not make it quick and easy for them to provide the information you need with foolproof online forms for things like income and expenditure assessments.
In this article we take a look at how easy it is for your team to go through an income and expenditure assessment with a potential customer over the phone, completing an online form on their behalf that will automatically save the details against their lead record in FLG's CRM.
We'll also look at the alternative option of sending an email with a link to access an online customer-facing form that they can complete themselves at their convenience.
The result? Cut down the time it takes to convert leads into sales and increase the likelihood of more deals.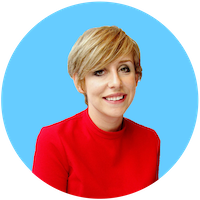 Written by Lauren Shaw
Complete an income and expenditure assessment with your customer over the phone
With your customer on the phone, start by launching a journey for easy income and expenditure forms from their lead record (here's how to build one with our form-building tool, Journeys).
Gather their financial details
Use the form as a guided call script and ask the customer to provide the details you need to complete the form. Your form might include calculations to show total income and expenditure, adding meaning to the data whilst you're collecting it.
Plus, using the form as a script is a great way to assist less experienced members of your team. They just need to follow it through step by step, and if there's any information missing from mandatory fields they'll be prompted to fix it before they can progress.
Submit the form and prepare next steps
Once you've gathered all the data you need, simply submit the form and the data will be automatically saved against the lead record in FLG's CRM.
You can also export the submission as a PDF if, for example, you need to send it to a colleague to move forward with the next part of your process.
Send your customer an automated email to check the details
If your form is integrated in an automated workflow, the submission could trigger an automated email to your customer, asking them to check and sign the details they've provided.
Send your customer an email with a link to complete an online form independently
If you or your customer prefer, as an alternative you could send an email with a link to a blank online form for the customer to complete at their convenience.
The beauty of doing it this way is that it saves you time, and your customer is free to complete it whenever they choose – ideal if they're not available during your office hours.

Customer-facing online form
When a customer clicks on the link, your income and expenditure form will display in a straightforward and user friendly style, making it intuitive and easy to complete.
They simply fill in the details and click submit when they're done.
You can display a message to confirm the form submission has been accepted, which can also be personalised with lead information and even include a button that links through to a page on your website if you wish.
Notify users when a form has been submitted
With the form in the hands of your customer to complete at their convenience,  you can set up automated user notifications, tasks and actions as part of a workflow to make sure you're aware that they've submitted the form and move on to the next part of your process without delay.
Learn more
Want to talk to us about easy income Journeys? Get in touch with our friendly team today.
Or discover more of the possibilities that Journeys offers for your financial business in our article 'Use FLG for financial business fact finds'.
Want to see Journeys in action?
Our friendly team would be happy to show you around.
Get a free demo