Subscribe to stay on top of our latest content!
Share this article
Every business is unique, and when it comes to support, training and implementation requirements for new business systems - it's no different.
Whether you're a technophobe who needs a bit of hand holding or you're tech-savvy and prefer to handle things independently with minimal assistance, we have a range of different options to suit you.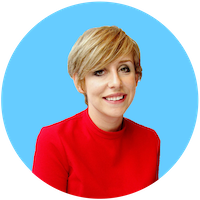 Written by Lauren Shaw
29/04/2020
Which FLG support plan is right for my support, training and implementation requirements?
No matter which FLG support plan you subscribe to, you get a team of people that will support you every step of the way via telephone or email as standard.
While we cannot offer web-based or in-person training or implementation assistance directly, our FLG support team can provide you with answers to 'how-to' questions, explain how our features work, offer guidance on using our tools and refer you any documentation you may need within our knowledge base.
For some customers, the FLG platform is simple and intuitive enough to get up and running independently, so the level of support provided as standard is more than enough for them. Other customers prefer a more hands-on approach, which we offer on our Concierge plan.
What support do I get on the Concierge plan?
The FLG platform so flexible that you can reach your goals by taking many different approaches. That's great if you know exactly what and how you want to achieve something, but what if you don't know which way is best?
That's where the Concierge plan really comes into its own. We offer best practice guidance and consultancy to help you find the right approach to meet your requirements, and we can explore and implement solutions to overcome any issues you have with your current processes.
Additionally, we can help you switch from another CRM system, and consult with you to get your FLG account set up thoughtfully and proactively on your behalf, so that you're up and running as quickly as possible.
This includes setting up templates, forms, scripts, automated processes, direct integrations and reports, giving you a solid foundation from day one and the reassurance of knowing you've got everything set up correctly before you leave it to its own devices.
Plus, we also offer consultancy for any 3rd party solutions you're interested in and can advise on how best to integrate them with your existing applications.
What if I need more hands-on training and implementation assistance?
Our Concierge users are delighted with the expert knowledge and assistance they receive as part of their subscription – the majority of them find the support provided is more than sufficient for their requirements. However, occasionally customers require dedicated training and implementation sessions, particularly when it involves setting up complex integrations with 3rd party solutions, which isn't something we can offer.
If for instance you want to integrate a 3rd party system such as a dialler, and you'd like more hands-on assistance with set up, testing and staff training before going live, we recommend you speak to our trusted parter Difference.
m
Our mission: to help our clients to be better connected to the people, processes and technologies that will drive their business forward
Difference specialise in helping small-to-medium sized contact centres, as well as many other types of business, set up and manage their communication systems. They're experts in working with people and technology to map business processes, understand organisational goals, and recommend the right solutions to deliver results.
That's why they're our go-to partner that we recommend to our customers looking to integrate with systems such as:
Dialler technology
Hosted VoIP telephony solutions
Live chat
Workforce management software
Speech analytics
Business mobiles
Connectivity software.
m
Customers that have used both FLG and Difference dialler have reported instant productivity increases and a much higher contact rate against using a standalone telephony and CRM. The two solutions sit hand in hand and offer a full end to end lead management and contact system that helps you get the most out of your data.
Hermione Carter-Jones, Difference
A trusted partner you can rely on
Just like FLG, Difference have been in business for 12 years now and have acquired a wealth of experience in IT, telecoms, contact handling technology, technology interfacing and migration, and consulting, coupled with a fundamental understanding of the importance of open communication across successful organisations.
Whether remotely or onsite (Covid-19 permitting), a dedicated account manager can meet with you to understand your requirements before recommending a solution to help you achieve your goals. They can then help you understand new system configuration requirements, assist with implementation, and provide training on usage and administration.
And if necessary, they can also offer go-live assistance to make sure everything runs smoothly. Once you're up and running, your dedicated account manager would be your day-to-day contact, and there's also a 24/7 FLG support service available.
m
Thank you so much for your help and assistance on the FLG integration. I can't believe we have been working in such a manual way for so long long - you have helped improve the data flow and automation process.
A mutual customer in claims handling
Learn more
What to discuss your unique requirements with a member of our team? Contact us today and let's chat about how we can help you achieve your goals.