Subscribe to stay on top of our latest content!
Share this article
George Anderson joined the FLG product team in March this year, just a couple of weeks before we all moved to homeworking due to the COVID-19 pandemic. Find out how he's settling in and making a valuable contribution to a new and exciting FLG feature coming soon!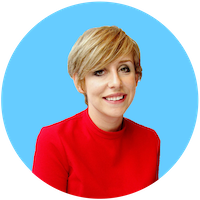 Written by Lauren Shaw
Published:
04/08/2020
Background
George Anderson studied software engineering at Lancaster University. During his time there he volunteered at local primary schools, introducing year six pupils to coding through the block-based visual programming language Scratch.
He then took a year out to work for an embedded systems company to gain experience working in a professional software team, where he was exposed to things like test-driven development, CICD, and Linux Internals.
He then returned to complete the final year of his studies and also worked part time for a local software consultancy doing web development, where he continued to work for 3 years after graduating.
George's role at FLG
George Anderson is based in our Manchester office at Beehive Lofts. His responsibilities include writing code, fixing bugs, and working with the rest of the product team to build new FLG features.
He'd only been with us a couple of weeks before we all moved to homeworking during lockdown. However, daily calls with the rest of the tight-knit team who made him feel welcome and showed him the ropes meant he was able to successfully fix some bugs in our reporting tool FLG Insights, before moving on to make a valuable contribution to our upcoming Zapier integration – an app connectivity and automation tool that we're all really excited about.
Now we're slowly transitioning back to working in the office, George is glad to be back and is getting to know his colleagues more in person.
Life outside of FLG
Last summer, George travelled to Montpellier in France to improve his French language skills. During his time there he met his girlfriend Louise who has since moved to Manchester to be with him. They would love to get a dog some day but for now they're working towards their dream of building a live-in van to go on lots of adventures in.
In his spare time, George likes to ride his motorbike and bake bread and pastries (we hear croissants are his speciality and we can't wait to try some 😋). He also enjoys listening to and making music – he likes playing with synthesizers and his goal is to eventually release an electronic EP/short album. We look forward to hearing it in the future!
Got any feedback for our product team?
Let us know how we can improve by submitting a new post or voting for an existing one.