Subscribe to stay on top of our latest content!
Share this article
Create interactive call scripts for your users with multi-step forms that use conditional logic to prompt them to collect information during a call based on the responses they gather during conversations with leads.
By using simple step-by-step call guides, new users will be steered through conversations to quickly feel at ease and you'll have peace of mind knowing that no important steps are ever missed and all of your users are providing consistent and effective customer service.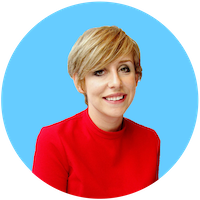 Written by Lauren Shaw
Building interactive call scripts
Journeys is the easy-to-use FLG feature that allows you to build interactive call scripts for your users through a simple drag-and-drop interface – zero coding skills required!
By following a journey, users can quickly capture any fact-find type information about your leads, be prompted to request further details based on the responses gathered during a call, and collect large amounts of data in any format you require.
Completing a journey
In the video example below, we see a user completing the following steps:
During a call with a lead, the user begins a 'new mortgage application' journey from the lead summary.
The user follows a guided script, and is prompted to carry out certain checks and gather details.
The user submits the journey and it is automatically emailed to the lead to check and sign with an electronic signature.
How you can benefit
The benefits of using Journeys to create guided call scripts for your users are plentiful:
Reduce user training time and save money
Ensure no important steps are ever missed
Help users provide consistent and effective customer service
Speed up your process by saving journeys as PDFs and requesting e-signatures – no waiting around for forms to be completed and returned via post or email.
Learn more
Do you have a question about interactive call scripts? Drop us an email and we'll be in touch shortly.