Subscribe to stay on top of our latest content!
Share this article
By March 2021, many UK employees will have worked from home for an entire year. The widespread and necessary move to home working seems to have been largely successful from a productivity perspective, with 55 per cent of British workers believing their colleagues are just as, if not more, productive now than they were pre lockdown, according to research from Deloitte. The change has been so successful for some companies that experts predict that hybrid models of remote and office working will become the norm for many in the wake of the pandemic.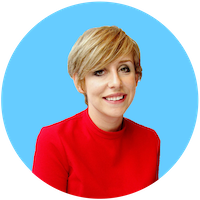 Written by Lauren Shaw
Marketing Manager
Published: 02/03/2021
However, productivity gains are not a given for everyone. A study from the Institute for Social and Economic Research found that certain groups, such as low earners, self-employed workers and female workers, particularly those with children, reported worse productivity outcomes. The same study alleges that there is a link between a decline in productivity and a decline in mental wellbeing.
As the pandemic wears on, the toll on workers' mental wellbeing continues. However, there are glimmers of hope on the horizon. According to the recently announced government roadmap designed to get England out of lockdown, all legal limits on social contact could end 21st June. However, it looks likely that remote working will continue in one form or another for the foreseeable future with many businesses planning to operate a hybrid model of office and home working once all restrictions are lifted. 
Using lessons we have learned over the past twelve months, we explore ways that business leaders can engage their staff and strategies to ensure that both worker wellbeing and productivity is protected in the new normal. 

Provide the necessary tech and tools
Staying in touch with colleagues and on top of projects can be significantly more difficult without watercooler moments and regular team meetings. However, you can improve communication and productivity by providing your staff with instant messaging apps such as Slack and Google Chat, video conferencing tools, such as Microsoft Teams and Zoom, and project management tracking tools like Asana and LiquidPlanner. 
Not only can these tools help to keep employees in contact and on target during the pandemic, they could also help to drive efficiency and support flexible and hybrid working once staff return to the office. 
Be flexible
The 9 to 5 has reigned supreme in the world of work for decades. However, times are changing. The pandemic has emphasised that in the modern diverse multigenerational workplace, everyone faces different challenges. While some workers may be juggling their job alongside childcare and homeschooling commitments during lockdown, other members of staff might be caring for elderly relatives or living with roommates.
Letting go of the idea that one size fits all and allowing your staff to adjust their working schedule to accommodate their situations could not only stand to improve their wellbeing, it could also have a positive impact on productivity levels.
Invest in mental health
According to Deloitte, for every £1 invested in mental health, employers get £5 back. The pandemic has brought the need for adequate mental health investment into sharp focus, with a MIND survey revealing that 60 per cent of adults say that their mental health has suffered during lockdown. 
By providing reactive, proactive and awareness-raising intervention in the workplace, in the form of telephone counselling with a licenced mental health practitioner, line manager workshops and coaching and mental health web portals and screening tests, you stand to build a more resilient workforce, reduce absenteeism, lower staff turnover and increase commitment and engagement. 
Set clear expectations
While it's good to give your staff more flexibility around their working day, it's important to set clear expectations if you're to ensure productivity. As well as setting out measurable performance targets and goals, it's a good idea to also spell out what you expect in terms of working from home etiquette. For example, you might want to tell your staff when and how often they need to check in, which channels they should use to communicate, whether they need to track their time, how often they need to communicate during a period of sick leave, how they should reach each other in an emergency, how to signify when they're offline and so on. 
Working from home looks set to continue to one extent or another even when the pandemic is resolved. How is your business working to protect wellbeing and productivity during this crisis? What are your plans for the future? Share with us using the hashtag #AProductiveWorkforce.