Subscribe to stay on top of our latest content!
Share this article
Customer retention should be a top priority for any business. While it's always good to have new customers, encouraging existing customers to return and make future purchases is just as important.
But you cannot simply sit around and wait for them to return to you – you have to forge a relationship and stay in contact to ensure that there is a higher chance of retention.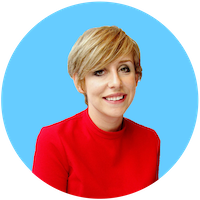 Written by Lauren Shaw
Marketing Manager
Published: 13/01/2021
How to retain customers
Customer loyalty
Customer loyalty is a huge part of retention, however customers may not be loyal to you if they've had a bad experience, struggled to make a purchase or get in touch with you (due to a technical error, for example) or have a negative view of your brand. So how can you work to improve customer loyalty?
The most important thing is to provide a seamless user experience. In our busy, fast-paced lives, customers like to be able to do things quickly. People want to be able to take out a new home insurance policy quickly, for example, or easily switch energy suppliers. These kinds of transactions are usually made quite quickly, and so it's important that the user experience is made as smooth as possible to prevent the customer from getting frustrated and abandoning the purchase.
It's also a good idea to ensure that your customers don't have to jump through hoops to complete a transaction. You should ensure that key buttons, like 'Checkout' or 'Sign up' are clearly visible and large enough so that customers don't accidentally click on something else next to it. Additionally, it's worth keeping pop-ups and adverts to a minimum once the customer is completing your call to action.
You may also want to consider what can be done to make your customers more loyal. Loyalty schemes involve providing a freebie once multiple purchases have been made. For instance, Waterstones have their Waterstones Plus scheme. For every £10 you spend you earn a stamp, and 10 stamps gives you £10 credit. This means, customers need to spend £100 to get £10 back, the equivalent of 10 per cent. However, the way they've created the scheme encourages customers to return, rather than simply offering 10 per cent off one purchase.
Communication
Communication with your customers is key and so you should keep the conversation going with them long after they've made their first purchase.
Once that first purchase is made and an email address has been collected, a welcome message should be sent out within a month. These messages are critical to keep the communication channel open with the new customer: it's thought that they are five times more likely to re-engage during the first three months than during any other time, so this period is crucial when trying to retain customers.
Hopefully, as the customer makes more purchases, you will be able to spot certain details about them that can be used within future communication. For instance, a customer who has purchased a dog bed and a chew toy is likely to own a dog. Therefore, you may wish to send monthly marketing emails full of offers on dog food or inviting them to subscribe to your pet club. You could even offer them a free downloadable guide that contains information on looking after a dog. This type of targeted communication will be much more effective and appreciated than a mass email that isn't tailored to the customer.
You should also use data to understand how you should be communicating with your customers based on their preferences and habits. Would it be better to send out a printed brochure instead of an email? Perhaps a phone call might be ideal.
Don't forget that good communication stretches as far as social media too. You should aim to reply to any tweets and comments, whether it's helping the customer out or simply thanking them for their order.
Understand why customers might not be returning
Highlighting problems, such as why customers aren't returning, could allow you to solve the issue and increase your customer retention percentage. Perhaps they were unhappy with the price of an item or service, the response time or the level of customer service offered, or an item arrived late, damaged or not as expected. All of these things can seriously hinder your chances of a customer returning. 
Once a purchase has been made, a feedback email should be sent out asking the customer to rate the product or service. Reviews should either go on the website for other customers to see or simply be used internally as a way of improving processes.
By using CRM software that can produce reports and provide lots of data, you may be able to spot potential problems or areas where you could encourage a customer to make another purchase. You could also create automatic reports that are sent to you on a regular basis for analysis, and manage funnel reports that can show where performance and conversions have been strong or weak. 
How does a CRM help you retain customers?
CRMs can be a huge help when it comes to retaining customers. These systems store lots of data about your customers that can be used to tailor their experience and keep them coming back. They also allow you to automate your processes, making the task of sending out tailored marketing newsletters and emails that much easier.
In a nutshell, a CRM helps you manage tonnes of leads in one place, so you can keep an eye on where your customers are within the sales funnel and encourage them to turn from a lead to a conversion and eventually a returning customer. 
Is it cheaper to retain customers?
It absolutely is cheaper to retain customers than it is to acquire new ones. There have been multiple surveys conducted on this topic, all ranging in results but all showing the same thing – that it could cost anywhere between five and 25 times less.
When you think about this result, it makes sense. Finding new clients can be expensive, and money may need to be spent on advertising across multiple channels in order for them to make their first purchase. Plus it takes more time to source new customers, which equals more expense. But once you have their contact information, such as an email address, or they have followed you on social media, it's easier to target them, potentially without the need for paid advertising.
Therefore, returning customers are going to be more valuable to your business than acquiring new ones.
Written by Lauren Shaw, Marketing Manager at FLG.