Subscribe to stay on top of our latest content!
Share this article
Converting customer enquiries into sales is vital for the majority of businesses. Properly supporting your sales teams and staff to help maximise their potential to convert leads is crucial to your business's long-term growth and success.
Lead management software provides businesses and their staff with a range of benefits. It can be a major boost to performance and create the means to provide levels of service that can set you apart from your competitors. But which aspects of lead management software are most beneficial to sales teams?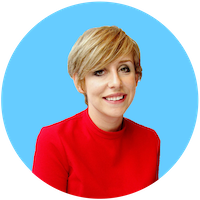 Written by Lauren Shaw
Marketing Manager
Published: 25/10/2018
Last updated: 14/06/2021
Prioritisation
In competitive sectors, such as insurance or finance, where customers tend to make enquiries with different businesses, it's important that your teams respond to leads faster than your competitors.
Lead management software can help to prioritise high-value leads, ensuring your team go for the most commercially important enquiries first. This helps staff to organise their workload and ensure they put their time and effort into the leads that will benefit your business the most. It also moves them closer to hitting their sales targets.
m
Prioritising leads means that your sales teams are always working on the conversions that should have the most commercial benefit. However, this doesn't mean that other leads are ignored.
Getting the right leads to the right people
Part of prioritising your leads means that the right enquiries go to the right team members, based on their expertise or track record in converting leads of that type. This might mean leads are organised in different ways, including:
Service area – such as specific insurance types
Product type – different product types, ranges or even teams devoted to specific manufacturers
Value – high-value or smaller leads
Lead management software can filter leads to different teams based on various criteria. Organising your staff in this way means you are always leveraging their individual skills in a way that is the most beneficial for your business.
For example, you might have team members who specialise in dealing with large volumes of smaller leads. This makes them perfect for handling a lot of your smaller enquiries, while other team members can look at the larger leads. Or, you might have a team that is dedicated to a specific service area, such as car insurance. Directing relevant customers here allows them to benefit from their experience and come away with a general image that the staff within your business have specialist knowledge. Based on their experience, they may even recommend your services to other people.
Identifies areas of strength and weakness
Tracking success across your different teams allows you to see if it would be best for you to invest in extra staff training or team expansion.
For instance, a weekly report might indicate that you have one team or department that is massively outperforming the rest of your business. This should prompt investigation. It might be that this team is using techniques that should be rolled out to the rest of your staff. Or it might mean that you need to look at the lead generation that's in place for other aspects of your business.
Identifying the strengths and weaknesses within your sales teams means you can take direct action to support them. You could do this by bolstering numbers with additional staff, providing training, setting appropriate targets, or by rewarding levels of high performance and encouraging them to maintain their current level of success. 
Helping your team turn leads into sales
The right software can make all the difference between your sales teams simply doing enough to get by, or eclipsing your competition. The right support and prioritisation can help your business to target high-value leads more effectively, which can be put in front of staff with the best chance of turning them into payable work for your business.
FLG's dedicated software can help make lead management easier to handle, which, in turn, helps your team focus their efforts on the best possible leads to follow-up and engage with. Our toolset can:
Efficiently process 100,000s of leads to help a team follow up and achieve more sales
Integrate with other software platforms, including Trello, MailChimp, Quickbooks, and Campaign Monitor
Use powerful workflows to automate processes
If you'd like to learn more about FLG and how it can benefit your business, request a demo below and we'll show you what our platform can do.
Written by Lauren Shaw, Marketing Manager at FLG