Subscribe to stay on top of our latest content!
Share this article
Allowing customers to communicate with you on their terms through their preferred channel gives them flexibility and choice around how and when they want to engage with your business. But managing multiple channels of communication can be a challenge - with different pieces of information held in different places, it's easy to lose track of progress and potentially miss key details.
That's why we built customer contact as a key feature of our platform, allowing users to view and manage all of their communication with customers across multiple channels in one single place.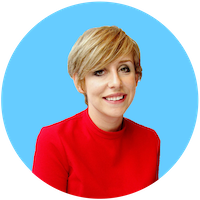 Written by Lauren Shaw
Multi-channel customer contact options
FLG allows you to communicate with customers and prospects via email, SMS, phone and even postal mail, directly from the platform. You can compose messages from scratch, or save time by using templates which can be fully personalised with a range of template variables.
For calls, we integrate with a range of popular diallers and modern telephony systems including Aircall and CircleLoop, giving access to a range of additional functionality such as screen-pop, instant call-to-lead matching, automatic call notes and recordings, and click-to-call.
See our email and SMS templates in action
The video example below shows the following steps:
An FLG user has tried to call a potential customer but wasn't able to get through
The user sends an email from a template to let the customer know they tried to get in touch
The customer responds to the email and requests a callback
The user sets a call task and sends an SMS to confirm the time they'll try to call
The customer responds to confirm that's okay.
Every interaction is recorded against the lead in chronological order, providing the user with a complete single view of all customer communication.
Instantly acknowledge every enquiry
Plus, our intelligent workflows can automate your customer contact to ensure your leads receive an instant and effective response every time, even outside of office hours.
For example, you could set up automated responses via email or SMS so that each time a new lead is received, an instant reply is sent to quickly confirm safe receipt, outline the next steps, and even request more details before it's allocated to a user to be followed up.
Learn more
If you want to chat about our multi-channel customer contact options in more detail, get in touch and let's chat through your requirements.