Subscribe to stay on top of our latest content!
Share this article
So you've started your CRM software selection process, you've found some that tick the boxes in terms of the features you need, and now it's time to choose one based on your budget, and the best fit and value for money for you and your team. But how much does CRM software cost?
When it comes to reviewing CRM software, we know it's not a case of comparing apples to apples. That's why we conducted a price comparison exercise to see how FLG measures up against some of our competitors.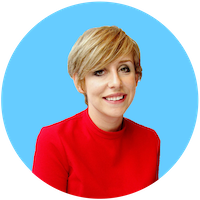 Written by Lauren Shaw
Marketing Manager
Published: 06/04/2020
Updated: 01/06/2021
How much does FLG's CRM system cost?
Let's take for example an FLG customer that has 11 users and sends around 5,000 emails each month. This would cost them £170.50/month on our Plus plan on a monthly rolling contract – zero set up fees, with the option to upgrade or cancel at any time. 
Let's see how much the minimum price would be for them to get what they need from other CRM software alternatives:
FLG vs Act! CRM
Act! CRM's Starter plan would cost them £220/month (billed annually), which is £55 more expensive than FLG each month and means they would be tied in for at least 12 months.
FLG vs Freshworks
Freshsales would cost £220/month on the Garden plan with annual billing, or they could pay an additional £10 per user per month to be billed monthly.  This would cost them at least £55 more than FLG each month.
FLG vs HubSpot
HubSpot would cost them £184.80/month on the Starter plan with annual billing, but they would also have to pay an additional £2,217.60 to get started! Or they could pay £231 billed monthly plus a £231 starter fee.
Either way, FLG don't charge a penny to get set up and the monthly subscription is significantly cheaper.
FLG vs Microsoft Dynamics 365
Microsoft Dynamics 365's Sales Professional would cost at least £539/month for 11 users (over 3 times more expensive than FLG), or their Marketing system is priced from £1,131.20 per tenant/month.
Whilst this is clearly not a budget CRM option, there are discounts in place if users have subsequent qualifying Dynamics 365 apps.
FLG vs Pipedrive
In order to be able to create email distribution groups and send emails to groups of email addresses at once, our average customer would need to be on Pipedrive's Professional plan, which would cost them £548.90/month for 11 users billed annually, with monthly billing available for an additional £9.10 per user.
Plus, they'd need to use their own email client and sync them with Pipedrive via their integration.
FLG vs Salesforce
Teams with more than 10 users would need to subscribe to Salesforce's Professional plan or above, which is priced from £660/month billed annually for 11 users. That's 4x more expensive than FLG. Additionally, users would need to integrate their own Gmail or Outlook email client.
FLG vs Sugar CRM
Sugar Sell would cost them around £715/month for 11 users and Sugar Market starts from around £814/month, both billed annually. That's over 4 times more expensive than FLG.
FLG vs Zendesk
Zendesk's Professional plan, which includes personalised bulk emails, would cost £495/month billed annually. That's 3 times more expensive than our Plus plan.
FLG vs Zoho CRM
Zoho CRM is the only CRM solution in this list that beats FLG slightly on price, costing £154/month for 11 users on a monthly contract, with further savings available through annual billing.
However, our minimum price per account does incorporate the cost of our in-house, UK-based support team who are all extremely knowledgable, hands-on FLG product experts – a truly great asset that we believe sets us apart from the competition.
Best value for money CRM
This price comparison exercise demonstrates that FLG is one of the most affordable CRM systems available. While budget is of course a crucial factor to consider when selecting the right CRM software for your organisation, you also need to ensure you get the right features and a support service that meets your requirements.
If you're a UK-based SME looking to introduce workflows into your processes to help you automate and control them, talk to us today about FLG.
At the heart of our platform is a powerful CRM, with multi-channel customer contact, intelligent workflows, integrations, marketing automation, and reporting & analytics – everything you need to effortlessly manage 100,000s of sales leads. Plus, our dedicated in-house support team can offer you hands-on assistance whenever you need it.