Subscribe to stay on top of our latest content!
Share this article
When you schedule an appointment with a customer or prospect to carry out a fact-find over the phone, or perhaps a face-to-face meeting, you'll want to do everything you can to ensure it goes ahead. Your time is valuable and no-shows take away precious time that you could have spent with other potential customers. It's even more of a challenge when you're scheduling a large number of appointments and struggling to manage a busy diary. So what can you do about it?
We're all human and it's all too easy to forget about upcoming appointments if we're not reminded. Similarly, if potential customers aren't fully aware of the appointment details or don't understand what's expected of them, you risk them turning up late, unprepared, or worse still they might forget and not show up at all.
What if this could be avoided by sending some simple prompts and reminders? And the best part – there's zero extra effort required on your part!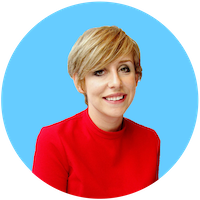 Written by Lauren Shaw
Automate contact around appointments and events
When you're low on time and you can't manually follow up on appointments and events immediately, it's easy to forget things like confirming appointment details and sending reminders to your customers and prospects. If this sounds familiar, then FLG's intelligent workflows that act as powerful automated 'assistants' could be just want you need:
Create branded templates across multiple channels that can be personalised with template variables

Automatically confirm appointments with customers and prospects efficiently and on time

Send a copy of your calendar invitation to your customer or prospect

Schedule prompts and reminders to make sure appointments go ahead

Send personalised follow-up sequences via email, SMS, letters or scheduled phone calls.
See an automated workflow in action
In the video example below, we see the following steps:
An FLG user schedules a follow-up appointment with a lead, which has a pre-defined duration and location.
The user selects an appointment date and time, and it's allocated to a user in a group of mortgage advisors.
The appointment is scheduled and a workflow sends a personalised email and SMS to the lead to confirm.
There's an upcoming task for the user to follow up with the lead after the appointment.
The appointment is automatically populated in the user's calendar.
Create bespoke workflows for your unique processes 
The great thing about intelligent workflows is that they're flexible enough for you to build around your existing processes – they consistently do exactly what you need them to do, when you need it. For example, you could receive SMS messages to remind you about upcoming appointments, and set yourself automated tasks to call prospects the day before an appointment to confirm they're still available.
From faster contact to improved customer service, intelligent workflows could be the helping hand you need to streamline the way you communicate with customers and prospects around appointments and events to give them the best possible chance of going ahead and ultimately progress your potential sales.
Learn more
If you'd like to take a closer look at FLG's intelligent workflows and learn how they could help you boost efficiency and improve customer engagement, get in touch and let's chat about your requirements.