Subscribe to stay on top of our latest content!
Share this article
In this article we take a look at how easy it is to build a simple income and expenditure form using our online form-building tool, Journeys.
It's quick, intuitive, and once you've built it you're all set to use it in a variety of ways, including over the phone as a guided call script, an external customer-facing online form, and even integrate it into a workflow to automate its use! 
Plus, all the data you capture is automatically saved against each lead in FLG's CRM.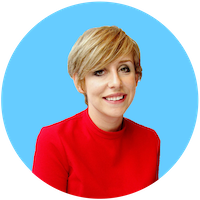 Written by Lauren Shaw
1. Create a new journey
Start by creating a new journey, naming it accordingly and selecting the lead group you'd like to apply your expenditure form to.
2. Add a table to collect income details
Using a table field type is a nice way to present and collect data for a specific list of possible income sources for one or more applicants.
3.  Define the income details you wish to collect
List as many income sources as you need to, and perhaps include 'other' to cover all bases.
Add an additional column for potential joint applications where appropriate.
4.  Define your data types
Define the way you wish your data to be organised and specify the data type in each cell (currency in this instance).
5. Create any other field types you wish to include
If you choose to include 'other' in your income details table, add a text field where your applicant can specify what this income source is.
6. Add fields to calculate total income
Create calculations that will display each applicant's total income directly within the expenditure form. This is a great way to give instant meaning to data whilst it's being collected.
7. Repeat to collect and calculate expenditure form details
Repeat steps 2 to 6 to create fields that will collect and calculate all of the expenditure details you wish to capture.
8. Use the form in a variety of ways
Now you're all set to use the form as an internal guided call script that a member of your team can fill in whilst speaking to a new lead over the phone.
Alternatively, you can send it to leads via email as an online form for them to complete at their convenience. You can even integrate it within a workflow to automate its use and embed it into your process.
Here's an article that goes in to more detail about the different use cases: 'Easy income & expenditure assessments with foolproof online forms'.
Learn more
Want to talk to us about expenditure form Journeys? Get in touch with our friendly team today.
Or discover more of the possibilities that Journeys offers for your financial business in our article 'Use FLG for financial business fact finds'.
Want to see Journeys in action?
Our friendly team would be happy to show you around.
Get a free demo