Subscribe to stay on top of our latest content!
Share this article
Choose a CRM System; it's so important for any business that gets tonnes of leads and wants to manage them easily and effectively, needs to adhere to GDPR guidelines and wants to efficiently send out marketing emails in bulk. These are just some examples of how a CRM can help your business. But choosing the right system for you and your business isn't easy. There are lots of CRMs out there that offer a range of features for various prices, and you want to ensure that you choose the right one first time.
Whether you're a small but growing business looking for your first CRM system or you currently use a CRM that you're not entirely happy with, you can find all the information you need in this helpful guide to ensure you make the correct decision.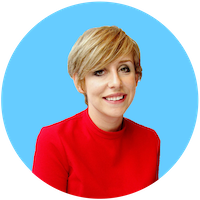 Written by Lauren Shaw
Marketing Manager at FLG
Published: 04/11/2020
What to look for when you choose a CRM system
To help you make up your mind, we've put together a list of the top five things to consider. But don't take our word for it – this tried and tested advice has been compiled directly from our customer feedback and conversations with our long-term satisfied customers, many of whom have previously used competitor solutions that didn't meet their needs.
1. Automation
The whole point of a CRM is to make running your business that little bit easier. How does it do this? Through automation. A CRM can automate those processes that usually take time and effort.
If your business is growing, you may be struggling to keep up with or process your sales leads. Using software such as a spreadsheet may have worked perfectly fine when you had a manageable number of enquiries coming through. But as your business grows, staff members may struggle to keep up with recording data manually.
When you choose a CRM system, you should ensure that it has the ability to automatically input this kind of data, providing you with the consistency and control you need to ensure leads are followed up properly. When this is the case, fewer opportunities will be missed. Productivity could increase, meaning you and your employees could get more done in less time.
A system like FLG focuses on intelligent workflows that can mirror your business' sales process, handling everything from initial customer contact to onboarding and beyond.
2. Compliance
As the laws around GDPR have tightened, lots of businesses need to ensure that they're sticking to the guidelines and complying with regulations. The penalty for not doing so could result in a fine of up to four per cent of your business' annual turnover. This makes compliance a big deal, and your business needs a CRM that can help you stick to such regulations.
When you choose a CRM system, you should ensure that the system can do this for you with built-in GDPR compliance. Some features that you should look out for include:
Time-stamped audit reports

The option to permanently delete data

The option for customers to opt out of marketing

Guided call scripts

Integrated call recording
You should also check that the CRM secures all customer data and that the platform (ideally) is hosted in ISO 27001 certified data centres.
3. Excellent lead management
It's really important that when you choose a CRM system, it has the ability to successfully handle thousands of leads easily and effectively, so when you're choosing a system, make sure that it can do this well.
Spreadsheets generally can't cope with that many leads, and they crash which could result in lost data. It can also be time consuming to maintain spreadsheets and there's plenty of room for human error (incorrect inputting of data, for example).
Some CRMs aren't made to handle those numbers of leads either. This is fine if your business doesn't receive that many leads and therefore those CRMs may be good for you. However, you also need to consider the future of your business – hopefully it will grow over time. When this is the case, you may eventually need a system that can cope with an increased number of leads, and so it may be better to choose that CRM initially instead of having to upgrade in the future.
Some CRMs, such as FLG's, can handle up to a million leads and can gather these from almost any source. It handles bulk imports and exports with ease, and if data is inputted twice, this isn't a problem thanks to its handy deduplication tool.
So when it comes to choosing a CRM, do check what it can and can't handle, as this is important.
4. Integrations
It's unlikely that your business just uses one software tool to help you get things done. Instead, you probably have various pieces of software for your emails, online calendars, communication tools for productivity, forms for data collection, video conference calling, live chat, event management tools and many more. Some common examples include Gmail, Outlook, SurveyMonkey, Eventbrite and Zoom. But with so much data in multiple places, it can be difficult to keep track of it all.
A good CRM system should integrate with all lead sources, so no matter where leads come from it gathers them in one useful place. For example, if you're organising an event, people may be allowed to book over the phone, via an event site such as Eventbrite, through your website and through your Facebook page. A poorly integrated CRM might not be able to gather all of these together so you can see them all at one time. Instead, this would need to be done manually and could take a lot of time, as well as being a boring and monotonous task.
Therefore, it's so important that you choose a CRM that can integrate everything successfully. It should provide multiple options that allow you to get data from all sorts of popular apps and services, providing the seamless functionality you need to boost the efficiency and effectiveness of your processes.
5. Ease of use
There's nothing more frustrating than trying to navigate software that isn't user friendly. Perhaps you click on something and you're taken to a page you weren't expecting, or the system is slow and lags too much. These things can be annoying and may put you off a CRM altogether.
When you choose a CRM system, it should be easy to use without too much training. Additional training for you and your staff could take precious time out of your working day. This may sound obvious, but you don't want to be tied into a contract for a certain number of months if you're then going to struggle to use the software.
You can check how easy it is to use by requesting a free demo. Most companies will offer this so that you can have a basic training session and a play around yourself before committing to buying. You can also check reviews left by other customers and see what they say. Do lots of customers say that the system is slow, can't keep up with their needs or is difficult to use? If this is the case, you'd be best avoiding the system.
If you find yourself working around the limitations of your CRM because it can't follow your sales process, it'll be more of a hindrance than a help.
Which CRM system is best for me?
Now that you know what to look out for when choosing a CRM system, how do you know which CRM is best for you?
As previously mentioned, you should be sure to check reviews that other, real customers have left. They may provide hints that suggest what kind of business they are (big, small, etc.), what they use the system for and how they've found it. Every business is different and what works for one won't necessarily work for another, and this is why you should find reviews left by similar business owners to you.
We've also mentioned that there are lots of systems out there, but some will be better at doing certain tasks than others and vice versa. Just like TikTok is good for videos and Pinterest is good for images, different CRMs will all have the things they're better at. You should really consider what your business wants from the CRM and keep this in mind while you're making your decision.
Once you've narrowed down your search, you should request some free demos of your final choices. This will help you to really get a feel for the software and to check that it does everything you need it to.
Written by Lauren Shaw, Marketing Manager at FLG.