Subscribe to stay on top of our latest content!
Share this article
What steps do you take to ensure regulator & GDPR compliance?
Compliance needs to be taken seriously to stay on the right side of the law – this post explores why it's important and shares tips on what you can do to protect your business.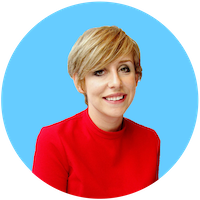 Written by Lauren Shaw
Why compliance is so important
Compliance is a really big deal.
When your procedure isn't watertight, you risk:
⚠️ 7-figure fines
⚠️ Penalties
⚠️ Reputational damage 
One small slip-up could cost you big time 😓
How to protect your business
At the very least, be sure to:
1️⃣ Implement data governance – what is stored, who uses it, how & why?
2️⃣ Provide training to ensure that manual administrative tasks are performed correctly 
3️⃣ Have clear policies in place to prevent security breaches
4️⃣ Keep your IT systems secure & up-to-date 
5️⃣ Make data consent explicit & keep your privacy policy accurate & accessible
A CRM with built-in compliance templates
😱 Still concerned? A CRM with built-in compliance templates could be just what you need…
Here's how FLG can help:
✅ GDPR – records 'opt-ins' & easy 'opt-out' 
✅ User compliance & permission
User privileges control what they see & do 

Build step-by-step call scripts so nothing is missed 

Templates for accurate & consistent communication
✅ Audit logs & reports 
Complete lead timeline

Account-wide, time-stamped audit trail

Optional logs & reporting on granular account information
✅ Automatic call notes & recordings with dialler & telephony integrations
✅ ISO 27001 certified data storage
👉 Download the PDF version of this post with screenshots demonstrating how FLG handles each of the points mentioned above.
Learn more
Want to learn more about how FLG can help you stay compliant? Contact us and someone will be in touch to answer your questions.