Subscribe to stay on top of our latest content!
Share this article
Are your customer fact-finds taking too long? You want to pitch business right away, but what can you do move things along? Here's how our Journeys feature can help.
If gathering fact-find type information from potential customers is taking too long and proving more difficult than it ought to be, read on to discover how the latest additions to our Journeys feature can help you speed up and simplify your process.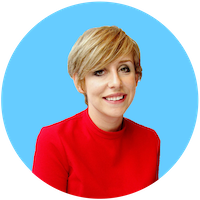 Written by Lauren Shaw
The problem with fact-finds
😖 Fact-finds can take WAY longer than necessary for a variety of reasons: 
Finding a mutually convenient time for a call

Using a manual or non-user friendly system to record data

Clarifying omitted details and mistakes 

Forms that require a wet signature delayed in the post

You don't have a way to let customers complete forms online
🐌 This can add WEEKS, or even MONTHS on to your sales cycle!
How FLG Journeys can speed things up
🤫 Many FLG customers have embraced our Journeys feature to speed up & simplify fact-finds…
They've been building forms to capture data in the format they want for:
Mortgage applications

Loan applications

Expenditure assessments

Insurance quotes

House move quotes
ZERO coding skills required 😅
Just step-by-step guided internal user forms, or easy-to-follow external customer-facing forms.
How much time could YOU be saving?
🚀 With forms you can build in MINUTES to fast-track your process, our Journeys feature is proving to be a GAME-CHANGER:
✅ Save staff time
✅ Customers can complete fact-finds when it suits them
✅ Easy-to-follow & personalised with template variables
✅ E-signatures
✅ Get essential details right first time.
So what are you waiting for? ⏳
Learn more
Want to learn more about how Journeys could help you speed up your fact-finds? Get in touch with any questions and someone will contact you to chat through your requirements.