Subscribe to stay on top of our latest content!
Share this article
Making a sale is an amazing feeling, whether it's your first or your thousandth, but what's the use in making such sales if you aren't tracking them? Tracking sales is essential in business, particularly if you have a large workforce or sell products or services in various places, both online and offline. This is because sales are what keeps your business going, and if something's working or something isn't working, you need to know about it.
So how do you go about tracking your business' sales? Before we dive into this, we'd first like to explain what sales tracking is.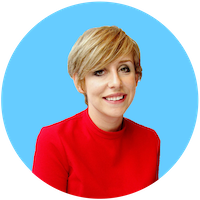 Written by Lauren Shaw
Marketing Manager at FLG
What is sales tracking?
Sales tracking doesn't just involve the tracking of actual sales. Instead, it's the monitoring and analysis of the whole sales process, including where the leads come from, conversion rate, repeat sales, the sales cycle length (i.e how long it takes to get someone from a lead to a sale), and more. There is so much data to be collected, you may be slightly baffled about where to start. But all of this information about various components of your business could be analysed in order to hone the sales process in the future. 
One of the most important things to track is where your sales originate from. Every business will have more successful channels than others, but this can differ from business to business, and even by product or service within the same business. Once you've pinpointed your most successful channels, you can really utilise these and perhaps use other, less successful ones less, saving you time, effort and money. No matter how you analyse this data, it's essential that you do it.
Other things that you should be monitoring are your sales pipeline, the number of successful sales, the number of open opportunities, how many follow ups have been made, emails sent, etc. 
Lots of this data can be automatically collected if you use a CRM system. These can help you to discover where leads and sales are predominantly coming from, and allow you to build custom reports, instantly gain sales insights for any date period, and even schedule regular weekly or monthly reports so you don't miss a thing.
Some data may need to be tracked yourself. For instance, you'll know best the amount of time it takes for someone to purchase something after initially seeing an advertisement, and so this information should be tracked and an average taken. This could help you to look for ways this can be reduced in the future.
How to track website sales
Tracking website sales and enquiries will largely depend on the CMS your website is built on. However, the one tool that can be used no matter what your website is, is Google Analytics. This programme provides so much helpful data, it's imperative that you use it for your business. You can set up an account and link it to your website so that the sales data can be tracked ready for your analysis. The best way to do this is using the 'Goals' tool within Google Analytics. 
Once a goal, or multiple goals, is set up, you can track customers, the steps they're taking on your site, how many visitors exit the site before reaching the checkout or sign-up page, etc. It can give you huge insight into where they're coming from, and, arguably more importantly, where they might be leaving the site so you can make the necessary changes to prevent this from occurring again. 
To set this up, you should open the Admin settings, then select the 'View' column and then select Goals. Select '+ New Goal' to begin. There are a variety of templates available that allow you to set up a goal easily, and you should select 'Place an order' to track sales or 'Contact us' or 'Sign up' to track enquiries that are made via your website. You can add a description and set the goal as a 'Destination'.
Once it's all set up, you'll be able to view any goal by selecting it from a drop down (if you have multiple goals) and monitoring sales and enquiries from your website. See Google's guide for more information on goals.
How to track sales from Facebook ads
For businesses that run Facebook ads, the social media platform has a tracking tool called Facebook Pixel that allows you to easily track sales and enquiries. Within this software, you can create an event to specifically monitor conversions.
To do this, go into the Business Manager and select 'Custom Conversions'. Once there, you will want to create a new conversion. It will ask for a URL and if you're tracking completed sales or enquiries, ideally this URL should be a 'Thank you for your order' or 'Thank you for contacting us' type page. This shows you that an order or enquiry was physically placed and went through successfully. Once this is all filled in, click 'Create' and you'll be able to see how many people went from Facebook to your specified 'Thank you' page.
How to track sales from Instagram
Instagram sales and enquiries are a little harder to track than Facebook, as there's no specific analytics platform to do this. However, they can be tracked in Google Analytics via a goal, just like you can set up for your website.
Once you set up a sales goal, as previously discussed, you can go into your audience overview and specify people who were referred from Instagram. Select the specified goal and you'll be able to see everyone who came from Instagram and made a purchase.
If you wanted to track enquiries rather than sales, you can change the goal so that rather than telling you when someone's made a purchase, it will show how many contact forms were filled out or how many people clicked through to the 'Contact Us' page from Instagram. 
Tracking sales and enquiries may not always be easy, but don't forget that a CRM could make the task so much easier and potentially automatic too.
Written by Lauren Shaw, Marketing Manager at FLG.