Subscribe to stay on top of our latest content!
Share this article
Over the past year, it's likely you've had to adapt the way you work because of the COVID-19 pandemic. Although there's now light at the end of the tunnel with the vaccination programme well underway and a roadmap out of lockdown in place, it may still be a while before things get back to 'normal'. Until then, businesses continue to depend on reliable and instant ways to communicate with their staff and customers in order to keep things going. This is where SMS can be really useful.
This article shares insight on business communication trends for the year ahead and ideas on how to use SMS for business continuity and recovery as we look to the not too distant future.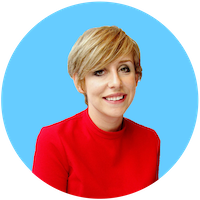 Written by Lauren Shaw
Marketing Manager
Published: 24/02/2021
Business communication trends for 2021
According to a business survey by Esendex, over 50% of businesses will focus on customer engagement in 2021 and two-way communication is predicted to be one of the most common trends across all industries.
Source: Esendex
When it comes to quick and reliable two-way communication, SMS is an extremely powerful tool. Most people in the UK own a mobile phone, and statistics show that SMS has an impressive 95% open rate. This is a great reason to include SMS in your sales and marketing strategy, so you can quickly engage with customers and keep the conversation flowing on their terms. By offering customers flexibility and choice in the way they choose to connect with your business, your customer service will stand out in their minds – something they'll remember even if they're not ready to buy right away.
Strengthen customer relationships
Continued periods of lockdown and social distancing have left people craving more personal connections. SMS is a great way to engage with your customers and deepen your relationship with them by making them feel valued. 
Whether it's a friendly check-in, reassurance that you'll soon be back to business, or sharing valuable resources and information, SMS can help you build customer loyalty by showing them that you care. That way, when things get back to normal you'll be top of mind when they need your services.
Update your entire customer base with bulk SMS
When you need to update your customers with important business information, bulk SMS is a quick way to ensure your message cuts through. Maybe you're increasing your opening hours, or you've made changes to your policies – when you need to quickly spread your message far and wide, SMS could be a great option for you.
With SMS open rates being so high, you can rest assured that your message will be read and that key information won't be missed. For additional peace of mind, SMS delivery reports can show you the delivery status for each of your contacts to ensure they've received your message.
But don't worry – bulk messages needn't be impersonal: create templates with variable fields to personalise your messages and hit send whenever you're ready. You could even prepare SMS templates in advance, so that you're ready to go in any urgent situations, and when the government gives you the green light to open your doors again.
Quick and convenient two-way customer communication
Outbound SMS is a great way to communicate with customers that pretty much guarantees your message will be read, but if you need a response you can simply enable inbound SMS replies*. This is really handy when time is of the essence: business texts have a response rate of up to 80%, and the average response time is just 90 seconds. Plus, all text messages are automatically added to each lead's record in FLG, giving you a complete timeline of your communication history with every customer across all channels.
With two-way SMS, you can also provide a quick and easy way for your customers to ask questions. That way, your team can respond to any customer queries and ensure they aren't subject to any uncertainty. Alternatively, there might be times when an auto-reply is more convenient: thanking customers for their enquiry and providing information to address general enquiries, or advising when somebody will be available to help. 
If customers get the information they need quickly and efficiently, this could cut down your call wait times and reduce the traffic on your business premises while social distancing and safety measures remain in place.
*Available on our XL and Concierge plans for a small monthly fee
Generate leads with SMS short codes
Have you had to pause or scale back your marketing campaigns over the past year? SMS short codes* are a great way to generate new leads for you to nurture, ensuring your business is prepared for when the economy opens up again. 
By inviting potential customers to text a keyword to an SMS short code, they'll automatically be added to your list of contacts. You can then send them an auto-reply to thank them for their enquiry and outline the next steps you want them to take. You could even have a dedicated SMS reply for enquiries received outside of office hours.
You could share a keyword in your advertisements, for example 'Text UPDATE to 80011', so that potential customers can text to receive updates on your service and be the first to know when you're back to business as usual. That way, you're still engaging with potential customers and you're building up a database of contacts to come back stronger than ever when you're ready.
*Available on our Concierge plan for a small monthly fee
Learn more
If you have any questions about SMS or you need help getting started, please get in touch and we'd be happy to help.
Written by Lauren Shaw, Marketing Manager at FLG.