Subscribe to stay on top of our latest content!
Share this article
More new FLG Journeys features to tell you about! Our flexible form-building tool, which helps you collect fact-find type information from customers and prospects in the format you want, just keeps on getting better and better...
Now, you can include in-page calculations in your FLG Journeys fact-find forms, display custom thank-you messages for completed journeys, and share a PDF copy of completed journeys via email!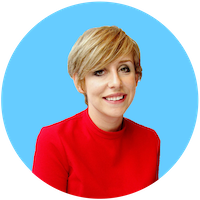 Written by Lauren Shaw
24/02/2020
FLG Journey calculations
It's now possible to create in-page calculations within a FLG journey to add meaning to the data you're collecting, whilst you're collecting it. The new calculation field type lets you create simple journey calculations using all integer, decimal and currency fields. This is could be perfect for creating income and expenditure summaries, for example.
Add a custom thank you page and redirect button to a completed journey
Add a custom thank you page to include your own text and a redirect button of your choice
Use template variables to include key data from your lead in order to personalise the message and use industry-specific language
Include a redirect button to send your customer to any http or https page (this could be an upsell opportunity, or to remind them of your process and outline next steps, for example).
Share a PDF of a completed journey
You can now share a copy of a submitted FLG journey as a PDF by inserting a link into an email template. It's then very simple to automate the email based on the submission of a journey.
We needed this feature ourselves here at FLG HQ to share fact-find documents about our prospects with the right people across our team. Previously, somebody had to manually save and distribute these files, but now this happens automatically – upon completion of a fact-find journey, a PDF copy lands in our inbox!
What are we working on next?
We recently released conditions within the FLG Journey, and we're still working on this to add conditions support to all field types over the next couple of weeks.
Ever wondered who decides what we work on next? You do! Each and every customer has the opportunity to shape the FLG platform by posting and voting on ideas for improvements and new developments on our product feedback site, so please keep your suggestions coming!