Subscribe to stay on top of our latest content!
Share this article
Every business aspires to create a systems environment that allows them to grow and do business effectively, but all too often they end up with more subscriptions than necessary and their efforts are hampered by an over-complicated combination of stand-alone applications and data sources that aren't integrated.
Can you list all the different systems you currently use? Would you say you use all of them to their full potential? And how much do they cost you each month? 
When you add it all up, the total cost can be much more than you think. This article explores how FLG could save you time and money by replacing your other apps.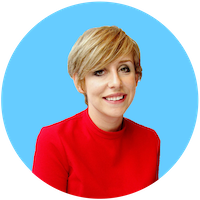 Written by Lauren Shaw
The cost of unnecessary software 💸
For one reason or another, businesses can end up with a range of disparate software solutions – some that they don't really need, some that aren't used to their full potential, or worse aren't used at all! This could be due to poor software asset management, not reviewing what works and what doesn't, or people just not talking to each other about the needs of their department.
If this sounds familiar, you need to consider how much it's costing you:
The expense of multiple subscriptions
Siloed data requiring manual input into other systems
Time spent updating & maintaining multiple systems
As long as this continues, you're wasting time and effectively throwing money away.
The danger of maintaining the status quo ⚠️
Using siloed systems that aren't integrated will often overcomplicate processes and hamper the smooth flow of operations, yet many businesses continue to make do with what they have – even if they know they're not using the best tools for the job.
But using multiple stand-alone systems that don't speak to each other can affect more than just your bottom line:
Manual data entry and the risk of human error
Mundane repetitive tasks that affect staff motivation
Bottlenecks slowing down your process flow
Process overlap and duplication
Lack of real-time business information
Delays in responding to customer enquiries
Just because a process has been executed in a certain way for a long time doesn't necessarily make it the best option.
The first step towards improving your process is becoming aware of the parts that are slowing you down and being open to new solutions that could save you time and money.
If multiple software systems are harming your business, start by evaluating your subscriptions and how licences are currently being used. This will help you gain a clearer understanding of your current situation and highlight where you perhaps need to reallocate, cut back or start to look for alternative solutions.
Then moving forward, make sure all relevant business units are aligned and understand how your software purchases are going to be used to best meet your business needs.
Ready to try something new ?💡
With so many multi-faceted software solutions available, we know it can be difficult to compare 🍏 to 🍎 when choosing new tools for your business, but having one integrated business platform like FLG can bring you huge benefits including reduced costs, better business information, and improved staff and customer satisfaction.
Take a look at the incredible value for money you get with our single, easy-to-use platform:
✅ CRM
✅ Intelligent workflows
✅ Marketing automation
✅ Multi-channel contact
✅ Integrations
✅ Reporting & analytics
✅ Partner features
From £77.50/month for 5 users.
It would cost you hundreds each month for just some of the stand-alone tools you'd need to achieve similar functionality.
Learn more
Want to know more about how FLG could save you time and money? Contact us today and someone from our friendly support team will happily talk through your requirements and answer any questions you might have.