Subscribe to stay on top of our latest content!
Share this article
Having a CRM platform in place that can integrate with your other systems can be a huge boost to your business' overall efficiency and effectiveness.
If you have a high number of calls to get through on a daily basis, then it's likely you've considered, or you're already using, a dialler to improve productivity. Discover how FLG can help you add even more value to your business by creating an essential connection with your dialler.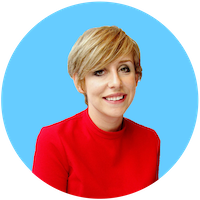 Written by Lauren Shaw
Why a dialler?
Let's face it – when it comes to making outbound calls, dealing with busy lines, dead numbers, no answers or calls going straight to answer machine all takes a toll on your team's output. Diallers are a great way to eliminate all that inefficient manual dialling and can be a huge boost to staff productivity.
Diallers are equally as helpful for handling inbound calls too, with a range of traditional telephony features and clever call logic options including call routing, user availability setting, and automatically passing calls to the next available user.
And, they often feature recording options, so you can monitor call lengths, volumes and quality. Aside from the obvious benefits for continuous improvement, this makes diallers an indispensable tool for businesses that are required to record and retain calls to comply with regulations governing their operations.
Integrate with FLG
We can help you achieve a joined-up approach to customer contact by integrating our CRM platform with your dialler. This is a well-proven advantage for many FLG customers that allows them to simplify their sales process to streamline both the user and customer experience.
When a lead calls in, the phone number is automatically searched against the organisation's records in FLG and the call is directed to the appropriate user based on if there's a match and pre-defined call distribution logic. If the dialler supports screen-pop, the lead details can be automatically displayed on the user's screen.
Users also have instant access to outbound lead details and can easily make contact with them through automatic dialling or click-to-call directly from lead records in FLG (if the dialler supports this), allowing them to handle a higher volume of calls within their working day.
A seamless experience
By having real-time conversations linked to up-to-date information held about customers in FLG, users can quickly convert more leads and increase the chances of achieving the desired outcome in a single phone call.
Together with your dialler, FLG's automated features will simplify and speed up your process, improve the customer experience, ensure compliance and much more, adding even more value to your business.
Here are some of the possible benefits of a dialler integration with FLG:
Leads automatically passed between your dialler and FLG

Click-to-call directly from a lead

Active call details displayed via screen-pop

Leads sent directly to your dialler queue

Dialler updated with closed outcome statuses.
Ask us about integration with your dialler
With lots of options to get data in and out of a range of popular dialler systems, we offer the perfect solution to achieve a seamless experience for both your users and your customers.
Many FLG customers already benefit from integrations with:
If you'd like to discuss how we can integrate with your preferred dialler service, please get in touch with our friendly support team to confirm the features supported or visit out support hub.