Subscribe to stay on top of our latest content!
Share this article
Mike Emery joined FLG in May 2018, taking on the role of Product Manager. A diligent problem solver and a cheerful colleague with great leadership skills, we're lucky to have him onboard.
Take five and give this article a read to get to know him and what his role at FLG entails. Plus, find out which children's TV programme he once appeared on!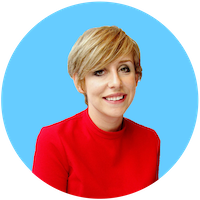 Written by Lauren Shaw
Published:
08/12/2020
Background
Mike Emery's professional background is mainly in project management, first with a large IT services company and then with a global provider of library technology solutions. He eventually became the Head of Projects for the latter, overseeing a team of project managers and engineers delivering library projects to customers across the UK.
After more than a decade in his previous role, in 2018 he was ready for a change and began a new chapter at FLG.
Mike's role at FLG
With help from our team of software engineers and Karen, our business analyst, Mike Emery looks after the success of the FLG product. He defines the product strategy and priorities, and speaks to a range of stakeholders to help steer him in the right direction. He works every day with the development team and supports them in creating new features or fixing problems, whilst working with Karen to plan and shape what we do next.
He enjoys working with a collaborative team that strives to find product solutions, and says there's nothing better than hearing from delighted customers once they've been implemented. 
Life outside of FLG
Mike grew up playing percussion in brass bands and orchestras, and once performed on Blue Peter earning him the much-coveted Blue Peter badge! Sadly he doesn't get the opportunity to play so much these days due to other commitments, but hopes to get back into it when his kids are a bit older.
He lives in Stockport with his wife and young children (a four-year-old girl and two-year-old boy) who keep him very busy, mostly tidying up after them!
When he does find a moment to himself, he loves to watch football (Manchester United) and enjoys every opportunity to get outdoors to run/shuffle/cycle for some much-needed peace and quiet.  Mike, from one parent to another – I know that feeling all too well!
Mike, thanks for all your hard work and dedication – we appreciate everything you do to support customers and colleagues alike.
Written by Lauren Shaw, Marketing Manager.
Got a question for Mike?
If you'd like to speak to Mike, you can email him at mike.emery@flgtechnology.co.uk. Did you know you can also make product suggestions on our product feedback site? This helps Mike and the team determine what to work on next.