Subscribe to stay on top of our latest content!
Share this article
Have you ever been in a situation where you've been inundated with sales calls, and by the time you've answered them all you can't remember which lead record you needed to add a note to, or which number you need to call back to progress an enquiry?
If you're a sales advisor operating in a busy environment, it's easy to find yourself in this situation. That's why we've created a call matching widget to help you keep track of every single call and ensure that nothing is ever missed.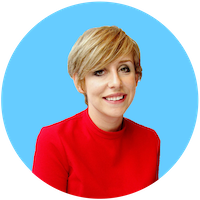 Written by Lauren Shaw
Today's article focuses on our latest Voice release – our new call matching widget! Our product team has built this to ensure that every call is matched with the correct lead record in FLG so that nothing is ever lost or forgotten about.
This is a pretty unique feature that gives your staff the time and space to handle calls when they need to, with the opportunity to go back and administer them afterwards. You won't find this feature on any other lead management platform, so take a look and let us know what you think!
How does it work?
Here's a short video I made to show you the call matching widget in action:
Feature summary
View your last 5 calls at a glance on your screen
View full call details with a single click
Add notes and listen to call recordings
Easily match calls to lead records
Archive calls that aren't associated with a lead record
Click to view older unmatched calls
Access your full call history to administer all calls
Compatibility
The call matching widget is currently available to use alongside our Aircall integration, but it's also compatible with all future dialler and telephony products that we integrate with as part of our Voice feature.
Learn more
Want to know more about our Voice feature? Contact us and a member of staff from our friendly support team will be in touch to answer your questions.