Subscribe to stay on top of our latest content!
Share this article
We've made it super easy for you to contact leads across multiple channels from one single place. Contact your leads, customers and prospects in bulk via email, SMS or physical letters directly from the FLG platform.
Segment your leads into groups to create marketing lists by postcode location, product interest, sales stage, renewal date and more, and start sending personalised comms in bulk through your preferred channel.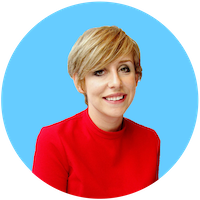 Written by Lauren Shaw
Personalised templates for your marketing lists
Create personalised email, SMS and letter templates for your different lead groups by using template variables, and use them to contact your lead lists in bulk.
In the video example below, we see the following steps:
An FLG user prepares to send a bulk email to a lead list
They select the email template they require
The template contains template variables for the lead name, and user name and phone number
The user selects 'send based on lead' so that the email will appear to have been sent from the user the lead is assigned to
Emails are sent in bulk and the user is able to view the results of the request
The user is notified when a reply is received.
Users can also create SMS templates and send them in exactly the same way, or create and send letter templates directly to a printer, ready to be sent out in the post.
Marketing automation you can rely on
We use premium, enterprise grade delivery routes to ensure that your email and SMS messages arrive at their destination, quickly and reliably. And if there's ever an issue, you'll be notified immediately if there are any hard bounces or SMS failures so you can rectify the problem.
Learn more
If you have any questions about marketing automation, drop us an email and we'll be in touch shortly.