Subscribe to stay on top of our latest content!
Share this article
When you purchase leads, you need to process them quickly and effectively in order to successfully convert them into sales. Sales representatives only have a short window to respond to new leads before they become cold, so what can you do to speed up your process?
According to the Lead Response Management Study, the odds of successful contact is 100 times greater if attempted within five minutes compared to 30 minutes after leads are submitted.
So if you're not receiving your leads in real time, you're already on the back foot and at risk of losing out to your competitors.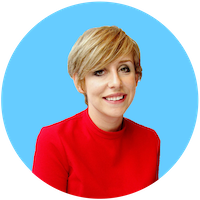 Written by Lauren Shaw
Receive leads directly from lead providers
If you purchase leads from a lead generation company, there are a number of delivery methods they can use to send leads directly into your FLG account, including hotkey transfer, or in real time delivery via our API or email.
Take a look at the video example below:
A lead submits an enquiry about a mortgage on a lead generator's website
The lead instantly lands in a mortgage provider's FLG account
An automated FLG workflow acknowledges the enquiry by email and tasks a user to follow up immediately.
Integration with top UK lead providers
Plus, we've made it even easier to seamlessly receive leads in real time from any third party providers that also use FLG. We integrate out of the box with some of the UK's top lead generation companies, and we're adding more all the time to give you instant access to quality, relevant leads. These include:
If you purchase leads from other lead providers, our simple API will still allow them to transfer leads to you in real time.
Learn more
If you'd like to discuss how you can receive leads directly from your lead provider, let us know your requirements and we'll get back to you.
Want to see more of FLG's automated lead management in action?
Schedule your free demo today
Book a demo