Subscribe to stay on top of our latest content!
Share this article
We're delighted to let you know that our new secure document uploads feature has landed. We're really excited about this game-changing addition to our app, which comes from an idea that was posted on our feedback site. We hope you find it useful!
Read on to learn what it is, how to use it, and why it's super convenient for both FLG users and your clients.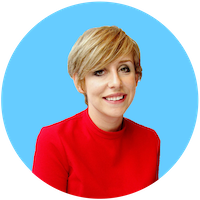 Written by Lauren Shaw
Marketing Manager
Published: 03/11/2021
NEW FEATURE: Secure document uploads
What is the secure document uploads feature?
Many of our customers need to gather a range of documents from their clients such as copies of their ID, proof of earnings, and other private, sensitive data.
The secure document uploads feature allows your clients to save any document type you need to collect from them straight to their lead record without involving a member of your team, saving you time and giving your clients convenience.
How do I use this new feature?
Here's how you can allow your clients to upload documents directly to their lead record, quickly and safely:
✅ Add a template variable to a text message or email template to include a secure document uploads link
✅ Send your template to your clients, inviting them to upload the documents you need to collect from them
✅ Templates can be sent manually, via a lead action or workflow, or in bulk
✅ The feature is fully mobile-friendly, including camera and document upload support
✅ Clients can quickly upload documents on the go, wherever they are
✅ The feature is restricted to a range of safe file types
✅ Documents are uploaded to lead records automatically
✅ Avoids interception risks to keep clients' data secure
✅ Saves you time – your team no longer have to download documents sent via email and then upload them to FLG
✅ Automates actions after receiving documents – this could be a thank-you text to confirm safe receipt, or a task assigned to your users, etc.
What does it look like for my clients?
Here's a 2-minute video to show you what it looks like from your client's perspective:
Find out how FLG can help your business
Schedule a demo and let us show you around our CRM platform
Get a demo