Subscribe to stay on top of our latest content!
Share this article
This great feature leaves traditional to-do lists behind, giving each and every FLG user the focus they need in order to maximise efficiency and effectiveness throughout their working day.
With a single view of all activities associated to a user's allocated leads on their dashboard, they'll be prompted on what they need to do next in priority order.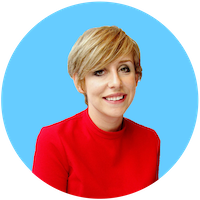 Written by Lauren Shaw
17/03/2020
A single user view of each person's workload
All activities, including tasks and appointments, as well as replies to emails and SMS messages, can be viewed at a glance so users know exactly what they need to focus on next. They can also receive alerts via email to remind them about important upcoming tasks, ensuring nothing is ever missed with a single user view.
Plus, users can filter their single user view dashboard to see scheduled tasks for a particular date, or view past and future activities as and when they need to. Where permitted and where necessary, they can also view other account users' dashboards too.
Create and schedule tasks and events
Users can create tasks to schedule things like call backs and reminders, and events (tasks with end time) for appointments, meetings and all day events, for example.
When creating a new task, they have the option to use the current time and date as a default, define a specific time and date, or speed things up by choosing from a list of pre-defined scheduling options.
Add a message or description to a task
Users can add a custom message or description to their tasks (e.g. 'Call Mrs Smith back to check if she would like to go ahead'), or insert a pre-defined auto-text option instead, as shown below.
Traffic light system 🚦
We use a colour-coded icon system to indicate task priority:
Red – overdue
Amber – due soon
Green – upcoming
In addition, users can prioritise the tasks that are most important to them, which will highlight them and place them above other tasks on their dashboard.
They can also defer tasks if they wish, choosing from pre-defined deferring options – much quicker and easier than editing them manually to reset the time and/or date.
Redistribute tasks
If a member of your team leaves the company, is off work or is no longer the best person to deal with a lead, you may wish to reassign that user's task(s) to another user or group. Our redistribute tasks feature allows you to do this with ease, with the option to do so in bulk should you need to.

Want to learn more about FLG single user view?
Our friendly team would be happy to show you around.
Get a free demo