Subscribe to stay on top of our latest content!
Share this article
With the ongoing impact of the coronavirus (COVID-19) outbreak forcing many businesses to shut down temporarily, we got to thinking about how we can support both our suppliers and our customers that we know are likely to struggle during these uncertain times. Let's support each other and get through this together!
We're lucky that for the most part we're able to continue business as usual, with all of our team now working from home to keep things going digitally.
Unfortunately this isn't the case for many other types of business, so what can we do to help them weather the storm?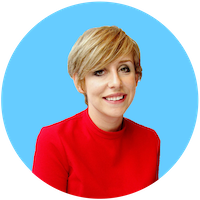 Written by Lauren Shaw
25/03/2020
Here's a few examples of what we're doing to support other businesses through the coronavirus pandemic; which will hopefully give you some ideas on how you can help others if you're in a position to do so.
Support for our suppliers
Now that we're all working remotely from home during the coronavirus pandemic, there's a number of business services that we don't need to use for the foreseeable future. But this reduced demand is temporary, and we'll most certainly need to use them again once things get back to normal.
That's why we want to support the suppliers we usually rely on. So, in the meantime we'll continue to pay for these services in the hope that they'll be able to survive and resume business as usual in the near future.
How can you support other businesses?
Continue to pay your suppliers
If there are regular services that you won't be using temporarily, why not continue to pay them if you can?
Whether it's your work space, your cleaner, or your office milk or fruit delivery – whatever it may be, your continued support during coronavirus could be what it takes to keep a small business from going under.
Buy a voucher or get account credit
If there's a local café or restaurant that you normally order lunches from, could you buy a voucher from them to be redeemed at a later date? Or instead of requesting a refund from a supplier, could you accept account credit to be used once they're back in business?
Pay your suppliers on time
Maybe you're still able to use your regular services as usual. That's great if you're able to do that, but consider the fact that they may have lost a significant amount of business elsewhere. So, make sure you pay your suppliers as soon as possible to keep cash flowing through their business.
If you're in a position where you can do any of these things, the businesses you support will have the best chance of riding out this difficult time and keeping their employees in a job.  I haven't heard anybody sum it up better than our product manager, Mike Emery, when we were chatting about the services we've subscribed to on a personal level but are no longer using at the moment:
m
My view is that whilst I'm still being paid, I'm not seeking refunds for services I'd normally expect to pay for. Most companies have people to pay and I shouldn't benefit financially. I also want them in business when this thing ends!
Support for our customers
We've been proactive in offering a support package for our customers in the sectors worst affected by the coronavirus, including retail, travel, hospitality and leisure, and also customers who are heavily dependent on these sectors.
If you operate in one of these sectors and we haven't already spoken to you, contact us to find out what help is available to you immediately.
We also understand that many other businesses will be suffering in some way, so if you do need assistance from us, get in touch and let's chat about how we might be able to help you too.
Getting through this together
It's impossible to say with certainty how our trade will be affected at this stage, but we're expecting to suffer far less than some other types of business.
We know this global pandemic will likely affect us all, but because of the nature of our customer base who mostly provide intangible services bought in-home via a call centre, we're in the fortunate position where we expect to be able to weather the storm.
Whilst this is inevitably an upsetting time, and the main priority is to look after the health of ourselves, our families and our communities, when businesses support each other at least there's one less thing to worry about.