Subscribe to stay on top of our latest content!
Share this article
When dealing with customers and sales lead management, it's important to use all the platforms at your disposal to maximise your opportunities to interact with customers and nurture your leads.
SMS is a fantastic tool for communication between your business and your customers. But what makes it such an important part of managing an effective customer sales experience?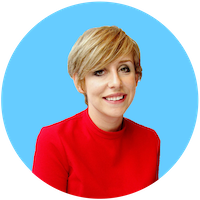 Written by Lauren Shaw
Marketing Manager
Published: 03/07/2018
Last updated: 15/06/2021
Why is SMS important in the customer sales experience?
Communication
During any customer interaction, quick and immediate communication is important. A direct line to a customer provides a way to gather information, update, inform and also market to someone in an efficient manner.
When trying to nurture leads, that level of responsiveness and fast one-to-one contact with a potential customer can really help to create a positive impression of your business, which customers will be receptive to.
SMS is a great way to do this as it allows you to put information right into the hands of your customers through their phone. There's a sense of immediacy around SMS messages, especially when requesting information, which can lead to more fluid communication between your sales team and your customers. That's why you should include SMS in your sales and marketing strategy.
Information gathering
The speed at which leads can receive and respond to information through an SMS can be useful for speeding up your engagement with them and your ability to move them through your sales process.
Asking questions and requesting quick pieces of information via SMS allows for fast and convenient data gathering. A lot of this information can be obtained automatically by sending an automated SMS message when a lead is first captured, providing you with the extra information you need to begin the sales process.
This enables your team to begin working with a potential customer, already armed with a wealth of information. Because your sales team are more informed when heading into an initial conversation, the sales process can run more smoothly.
SMS is especially important if you need a fast response and a customer is unable to answer a phone call. Perhaps your customer is at work and unable to talk – allowing them to send a quick text to answer to your question might be more convenient for them.
This allows you to keep your sales process moving, even when the ability to communicate with a potential customer might be limited.
m
Being able to keep a customer informed of what's going on and the status of their enquiry is a fantastic way to nurture a lead and show you care about their custom.
Lead nurturing
Being able to keep a customer informed of what's going on and the status of their enquiry is a fantastic way to nurture a lead and show you care about their custom.
SMS allows for quick updates and snippets of information which can be used to support and underpin any email or print marketing that you send out. This could be used to draw a customer's attention to particular information that might be specifically important to them, for instance.
This also creates a sense of personalised contact and reiterates to the customer that you understand their needs, and that assistance and support isn't far away. This helps to make potential customers feel valued which is a massive help to any sales process.
How do I add SMS to my sales process?
Using a CRM with SMS marketing software provides an additional and direct point of contact with potential customers, helping you reach them quickly and easily. This is a vital part of lead nurturing, which can make your messaging throughout your customer sales experience much more effective.
A CRM with intelligent workflows and powerful marketing automation will also allow you to automate parts of your sales process, including automated SMS messages throughout the customer sales experience.
Written by Lauren Shaw, Marketing Manager at FLG
Want to learn how FLG can help?
Request a demo to take a closer look at FLG's SMS functionality
Get a demo