Subscribe to stay on top of our latest content!
Share this article
Your team leaders need to be able to monitor their team's activity effectively, and quickly adapt to changing circumstances such as employee absences or any other reason why they aren't able to process as many leads as they usually would. That's why they need a system that can help them maintain a steady flow of work across their team.
FLG allows your team leaders to monitor activity in real time and redistribute tasks to other members of the team when users are unavailable, ensuring that leads are never left waiting for someone to contact them.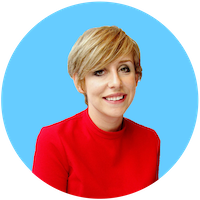 Written by Lauren Shaw
Support for your team leaders
Whatever the reason, when a user isn't able to process the leads and associated tasks assigned to them, their team leader needs to be able to easily reassign their workload to another user to ensure no valuable opportunities are missed. Here's how FLG helps them to just that…
Redistribute user tasks, events and messages
In the video scenario below, an FLG user is absent from work and their team leader needs to redistribute their tasks:
The team leader temporarily removes them from the user group so that no further work is assigned to them.
They take a look at their outstanding tasks and determine who they should be reassigned to.
These tasks would be best handled by somebody in a different team, so the team leader uses a bulk action to redistribute all tasks to the relevant user group.
The tasks will be assigned to individual users according to that particular group's distribution rules.
Set up daily or monthly lead limits for specific users
Team leaders can also choose to set a daily or monthly lead limit for individual users in their user group, if for example they work part-time hours, they're busy working on a project, or perhaps if they're a junior user and aren't able to process as many leads as a more senior user.

With the flexibility to control the amount of leads users receive and redistribute their tasks should they need to, FLG supports your team leaders to manage individual user workloads effectively, respond immediately to changing circumstances, and ensure every single enquiry is acknowledged in a timely manner.
Learn more
Would you like to know more about the range of tools available to help your team leaders manage their teams more effectively? Drop us an email and let's discuss your requirements.