Subscribe to stay on top of our latest content!
Share this article
If you use documents or spreadsheets for fact finds, FLG's super easy form building tool, Journeys, could be just what you need to speed things up, improve data accuracy and automatically share a PDF copy of completed forms.
Allowing you to collect information in the format you want, Journeys the perfect tool to build a fact-find form with ease.
Users have the flexibility to use the form as a guided call script that they complete with a lead over the phone, or send it directly to leads as an online form to complete at their convenience.
The data gathered is immediately stored against the lead in FLG's CRM and is available to be used automatically in alignment with your process.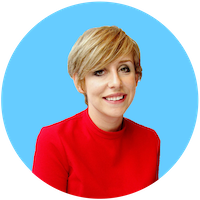 Written by Lauren Shaw
How to build a financial business fact finds form
Using Journeys couldn't be easier. The simple and intuitive drag-and-drop interface lets you to build your form in seconds – zero coding skills required.
You have everything you need to quickly design a user-friendly financial business fact finds to collect the information you need across as many fields and pages as necessary. Plus, you have the freedom to easily format your form with tables, date and time fields, drop-down fields, radio buttons and checkboxes.

Ensure forms are completed accurately
Whether your form is in the hands of your leads to complete independently, or it's being used as a guided call script by a user in your business, you'll want to make sure it's as accessible and intuitive to complete as possible to ensure accuracy.
When building your financial business fact finds form, simply specify the data you wish to collect and the rest is taken care. We've perfected our form style with effective fonts and colours, highlighted field focus and errors, prominent buttons, and clear confirmation of successful submissions.
We've even added field helper text so that you can give instructions neatly above each field on how to complete it. This could be useful to explain what is meant by potentially confusing requests for information, or to clarify why you're asking for certain details.
Show or hide fields based on conditions using AND/OR logic
Add conditions to show or hide fields in your form based on the response you gather in a previous field. This allows you to personalise the route your lead takes, and avoids overwhelming them with questions that aren't relevant to their circumstances.
It's also a great way to cut down the length of your form when it loads, which could boost your completion rate. You can add a condition based on responses held in any field type, including tables, email address, phone number, address, date, time and signature fields.
Here are just some of the possibilities:
For a mortgage application, show questions for a second applicant if there is one, or hide fields if it's a sole applicant.
If you ask a lead how many of something they have, pensions for example, display the right number of input fields based on the answer.
Show a list that can drill down to a more granular list – if the lead confirms they have loans or debts, list different options for them to select.
Add meaning to data with in-page calculations
The calculation field type lets you include in-page calculations within your form to add meaning to the financial data you collect whilst you're collecting it. This allows for simple calculations using any integer, decimal and currency fields – an incredibly useful feature to collect income and expenditure information! 

Let leads complete your form when it's convenient for them
Share your form with leads online to complete at a time that's convenient for them, with the added benefits of saving staff time and getting information right first time (there's always the chance of mishearing information over the phone!).
There are 3 ways to share your form externally:
As an iFrame on your website, wrapped in your brand.
As a standalone page (mobile and tablet friendly) reached via a redirect within your website.
By sending leads a link to the form via a template variable in an email.
Display important statements and receive instant acknowledgement
Share important information or explain your terms and conditions by showing a static message within your form. This can be personalised with dynamic values to include for instance the lead's name, and you can get instant acknowledgement by requiring them to tick a box to confirm they have read and understood your message.
This eliminates the need to send out separate communications and await acknowledgement. Plus, it's an opportunity to provide complete transparency about your process and will make your lead feel confident about what they're agreeing too when they submit their details.
Collect an electronic signature
If you require a signature in order for your form to be complete, collect one immediately by including a signature field that allows your customer to provide a cursor signature. If you're completing the form with a customer over the phone, you can email them a link to the partially completed form to review and sign electronically after your call.
No more waiting around for forms with wet signatures to be returned in the post!
Show a custom thank you page and redirect button
When somebody completes your form, you can display a custom thank you page containing template variables to personalise the message with lead data. You can use this as an opportunity to set expectations in terms of what happens next, and even include a redirect button to a web page that outlines the various steps in your process, for example.
Automate the use of your form
Once you've built your financial business fact finds form, you can integrate it within a workflow to automate its use and embed it into your process.
Share a PDF copy of a completed form
Upon completion of your form, you can send your lead an automated thank you/confirmation email with a link to download a PDF copy of their submission. It's just a case of inserting a link into a custom email template and automating it to send on submission of your form.
Equally, you can send the download link to another person or team within your organisation as part of an automated workflow. No need to distribute files manually anymore!
Learn more
If you have any questions about using Journeys to create a financial business fact finds form, or you'd like a more detailed overview of the possibilities outlined in this article, just
get in touch
– we're always happy to help!
Want to see Journeys in action?
Our friendly team would be happy to show you around.
Get a free demo