Subscribe to stay on top of our latest content!
Share this article
Following her maternity leave, our business analyst Karen Barker returned to work in April and is now doing an excellent job juggling home working with caring for her now 9-month old lively daughter and 8 year-old twin boys. There's never a dull moment in her house!
Background
Karen Barker has a degree in computer systems and a background working in various technical development, testing and support roles. She initially joined our support team over 3 years ago, and has now been in her current role for 18 months.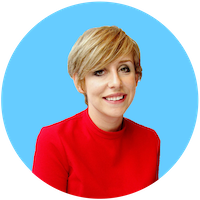 Written by Lauren Shaw
Published:
02/06/2020
Karen Barker's role at FLG
As our business analyst, it's Karen's responsibility to gather customer product feedback to identify problems and new requirements in FLG. She then proposes solutions for approval before they're passed to our development team for technical input.
During the development process, she ensures solutions are focused on solving problems from a customer perspective. And before they're released, they have to pass her rigorous user acceptance testing!
Life outside of FLG
Karen Barker has hidden musical talents from her childhood spent singing and learning how to play several instruments. Whenever she gets a spare moment to herself, she enjoys playing the piano, reading, or some well-earned TV time.
We're thrilled to have you back, Karen Barker!
Got any product feedback for Karen?
If you'd like a say on what we should work on next or you'd like to see improvements in a particular area of the platform, please send us your product feedback.