Subscribe to stay on top of our latest content!
Share this article
Customer relationship management (CRM) is important for businesses that want to manage interactions with both existing and potential customers so that they can create and maintain positive relationships to, in turn, make sales and drive their organisations in the right direction.
But what exactly are the benefits of using CRM, and how might it be useful to your sales team? Read on to find out how CRM could be an advantage to you and your business.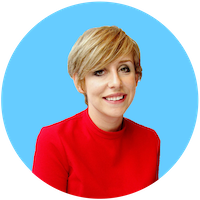 Written by Lauren Shaw
Marketing Manager
Published: 20/04/2021
What are the benefits of a CRM?

At FLG, we offer a powerful CRM software that can help you harness the full potential of your business. In order to get the most out of this platform, it helps to first understand the benefits. The most stand-out advantages include:
Improved customer satisfaction and retention
Since a CRM platform provides you with an easily accessible and centralised view of your customers' information and interaction history, you should find it easier to preempt issues, meaning you're able to deal with complaints quickly. This creates a more positive experience for the customer as they are likely to have their concerns resolved in a more timely manner without the need to speak to various different departments and have to explain their problem multiple times. In turn, customers are more likely to return, helping you retain a loyal customer base. 
Increased productivity levels
A CRM platform allows you to automate specific processes, meaning you can cut back on the need to carry out administrative tasks. For example, instead of sending out individual follow-up emails to your customers, this action can be auto-generated instead. As a result, you should find that you're able to save a significant amount of time, which in turn, leads to increased productivity levels for you and your workforce.
Easy to view and share information across your business
CRM software makes it quick and easy to access and share data across your business. Whether you're in the office or on the road, this technology allows you to view, filter and sort through important information whenever you need to, meaning you can monitor performance, reports and analytics even when you're not at your desk.
Better understanding of marketing opportunities
The effective tracking capabilities of a CRM system can help your business gain a better understanding of what marketing campaigns and strategies are most effective with your customer base. This technology enables a business to track campaigns to see what works and what doesn't, making it easier for you to maximise budgets with greatever ROI delivery.
Enhanced products and services
A CRM system gathers information from a variety of areas, giving you clear insight into your business and how your customers feel and what they're saying about your organisation, regardless of whether it's good or bad. In turn, this gives you the chance to improve what you offer by enhancing your products and services. This can also help you identify problems that require your attention.
What are the benefits of a CRM for a sales manager?
While a CRM platform provides many benefits for a business as a whole, this software is also highly advantageous for sales managers. Some of the most important benefits for people in these roles include:
Effective management
Armed with a significant amount of information, sales employees are able to carry out their roles more effectively. A CRM system empowers these individuals with data to analyse their customer relationships, track sales activity and provide teams with real-time updates, all the while managing the sales pipeline more effectively.
Cross-collaboration between teams
A CRM system enables individuals from different parts of a business to work together, meaning that sales managers can benefit from cross-collaboration and a clear channel of communication with members of other teams. This means sales employees can have more productive and informed in-house conversations. 
Reliable reporting
With a better view of the sales pipeline, sales managers are able to generate and run reports, eliminating the need for the laborious task of pulling data manually and creating time-consuming spreadsheets. The reliable reporting functionality of CRM software provides this data in a more digestible, easy-to-read format, saving time and boosting productivity.
Improved sales forecasting
By having everything in one place, sales managers are able to gain clear visibility of their sales pipeline, making it easier for them to make accurate forecasts. A CRM system allows them to view historical data to predict future forecasting and customer behaviour based on the information in front of them.
Support throughout the sales cycle
From scheduling meetings and setting up reminders, to sending emails and generating quotes, an effective CRM system has the ability to support your sales managers throughout the sales cycle. With these ad hoc tasks taken care of, your staff will be able to dedicate the time they save to actioning other important jobs, ultimately helping to drive your business forward.
What type of organisation can benefit from using a CRM?
The truth is, CRM software can benefit just about any type of business. This type of platform can help small and medium-sized businesses that have sales teams that need to gain a clear, full understanding of their customer base, making data easier to digest so that it is then easier to pinpoint and target specific key audiences. CRM software allows businesses to collect data about customers and their behaviours and preferences which then allows them to make informed decisions to improve customer experience and maximise sales.
Written by Lauren Shaw, Marketing Manager at FLG.
Find out how FLG can help your business
Schedule a demo and let us show you around our CRM platform
Request a demo