Subscribe to stay on top of our latest content!
Share this article
CRM (customer relationship management) is an essential piece in the jigsaw puzzle of a good marketing strategy. If your business doesn't have an effective CRM system in place right now, you're likely to be missing out on an abundance of information that could bolster your marketing efforts, as well opportunities to grow your business.
In this article, we take a close look at what a CRM system can do for your company, focusing in particular on how it can help with sales, customer retention and overall business success.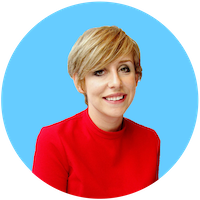 Written by Lauren Shaw
Marketing Manager at FLG
Published:
26/11/2020
How does a CRM help sales?
Nurturing leads
You've spent time and money on lead generation but how do you actually get prospects to convert? When it comes to sales, knowing where to focus your efforts is key. A good CRM system will provide you and your sales team with visibility over all of your leads and their positions in the sales funnel. It will also enable you to segment leads by criteria such as their location, their product interests and how they've interacted with your brand to date. This will allow you to identify the strongest leads and nurture them with relevant, targeted content and communications at exactly the right times.
Boosting efficiency, a CRM system with multichannel marketing features allows you to identify the best channels to use when communicating your messages and plan and implement email, SMS and postal marketing campaigns with ease.
Tracking marketing performance
Crucially, a good CRM platform will enable you to monitor the performance of your marketing activities. After all, what's the use in developing finely-tuned and personalised marketing messages if you don't take the time to understand whether they've been successful or not? With CRM software, you can get real-time insights into which campaigns are receiving the most attention and engagement on a granular level. Identifying the emails that have had the highest open rates and the ones that have failed to deliver from a sales perspective can help you to hone future activities.
Managing two-way communication
CRM software can make having a two-way conversation with leads far more seamless. If someone gets in touch with your company off the back of a piece of content you've sent them, for example, you will want their response to be followed up in an appropriate and timely fashion. With CRM, lead responses can automatically be filtered through to the correct team member, helping you to maximise your chances of getting that lead over the line.
How does a CRM help to retain customers?
Making communication personal
Consumers can get turned off brands who bombard them with badly-targeted marketing campaigns. Whether it's sending people offers for parts of the country they don't live in or providing them with content on hobbies or interests they don't have, nothing will have your target audience hitting the unsubscribe button like promotional material that's irrelevant to them.
CRM helps you to make your communication personal by allowing you to develop a profile of your customers' attributes and interests by collecting data on how they have interacted with your brand at every touchpoint in the sales funnel. From sending customers birthday offers to providing them with useful information on matters they care about, CRM can help you to create truly targeted marketing communication that will help keep customers coming back for more.
Listening to what customers want
Customer relationship management shouldn't just be about shouting into the abyss and hoping someone responds. CRM software gives your audience the opportunity to voice their opinions and be heard by your business. With this technology, you can gain a deeper understanding of your clients' needs and how they feel about your company through the use of polls, surveys and other feedback formats. With the right platform and the right questions, you can extract meaningful information that will help you to push your brand in the right direction with maximum efficiency.
How can a CRM improve business performance?
CRM can help to save you a lot of time and money when it comes to both customer acquisition and retention as it allows you to automate and streamline your marketing activities while ensuring communication stays targeted.
Beyond this, CRM can be mined for information to help you to strengthen your overall commercial performance. Good CRM software gives you the ability to create and customise the reports and analyse the data that matters to you, rather than presenting you with a limited set of reports. With intuitive software that lets you build your own reports and customise templates, you can track efficiency, monitor performance and identify areas for improvement more easily than ever before. Acting on this data can help you to take your marketing strategy to the next level. 
Working with real, hard data in this way rather than relying on assumptions and biases can, in some cases, be the difference between success and failure for brands.
Written by Lauren Shaw, Marketing Manager at FLG.