Subscribe to stay on top of our latest content!
Share this article
It's no secret that FLG is perfect for finance businesses - a large proportion of our customers operate in this sector, so if you've looked at our platform before there's every chance you've seen more than a few examples of it in action in a financial setting. But if you're not in the finance business, please don't be put off - FLG can help you too!
First and foremost, FLG isn't finance sector specific at all –  with workflows at its core that you build around your processes to automate and control them, it truly is flexible enough to help any consumer-focused business.
Here's just a few examples: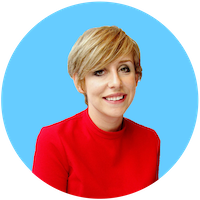 Written by Lauren Shaw
10/03/2020
Call and contact centres
Our Voice feature helps you keep proof of conversation by automatically logging call notes and recordings against each lead.
Agents can access previous call information to help customers pick up where they left off and provide a seamless service.
FLG can help; managers can listen to agent calls to monitor quality and identify any necessary training adjustments.
Our built-in compliance tools help you meet GDPR and regulator requirements.
Journeys, our form-building tool, is perfect for creating guided scripts and prompts for agents.
Events & entertainment businesses
Beat the competition by automatically acknowledging every enquiry and using tools to help you exceed customer expectations – here's how live music agency Earcandy do just that.
FLG can help: Take advantage of our Aircall or CircleLoop telephony integrations to build better customer relationships. Again, Earcandy's Aircall integration is a great example of what's possible.
When your customer calls to discuss their event, our call matching widget can alert the correct user, tell them who's calling, and provide a link to the lead – everything they need to pick up the phone and be fully prepared to assist them!
Home improvements and removal firms
Use Journeys to create a customer-facing fact-find form to capture the details you need to provide a quote.
Take inspiration from WiSER Interiors and use Appointments to allow leads to book in home consultations.
FLG can help by following every job, automatically send a satisfaction survey, and ask the customer if they know anyone else who needs a quote.
Insurance providers
Engage with potential customers quickly by automatically routing new leads to the correct insurance field specialist teams to be followed up.
Integrate seamlessly with your insurance management system via our direct API integration.
Automatically schedule an email and/or SMS to offer customers a new quote when their cover is up for renewal.
Travel companies
Capture enquiries and instantly allocate them to the right agent based on holiday type or specialism, ensuring they're followed up immediately before your competitors beat you to it.
FLG can help: Set your business apart and delight customers with pre and post-holiday SMS comms using personalised templates (remind them about check-in times, send must-see recommendations, promote upgrades and add-ons, thank them for their business, or offer a repeat booking incentive)
Send an email to travellers on each anniversary of their first enquiry – they probably holiday at the same time every year!
A CRM to automate & control processes in any sector
These examples demonstrate the flexibility of FLG, giving you endless possibilities to utilise its many unique features in your sector. Plus, we're adding brand new features all the time based on our customers'
product feedback
.
To recap, our only 'qualifying criteria' is your need to manage sales leads and automate & control your process. So if you need help with that, whatever sector you're in – FLG can help you, it could be the perfect CRM for you.
Learn more about our flexible CRM platform
See how you could automate & control your processes
Get a free demo