Subscribe to stay on top of our latest content!
Share this article
Customer Relationship Management (CRM) and lead management platforms are frequently confused with one another. Both are instrumental in helping a business to manage its customers and are seen as important tools for businesses that deal with high volumes of customers, calls and enquiries.
However, it is important to understand the differences between them, as they can benefit your business in different ways and at different times.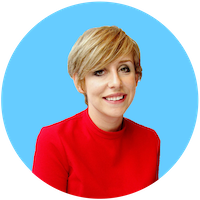 Written by Lauren Shaw
Marketing Manager
Published: 03/07/2018
Updated: 09/03/2021
What is the difference between CRM and lead management?
CRM and lead management software both help businesses to manage their customers. However, they focus on different aspects of this and exist as distinct parts that operate at different points of one larger sales process. 
Both systems provide information and insight to sales teams, while keeping all the data that you need to track and manage interactions with leads and customers in one secure place.
This helps to ensure that you send the right communication and messaging to the right people to help convert a lead to a sale or to highlight a potentially beneficial new service to an existing customer, for instance.
Where do CRM and lead management sit in a sales process?
Your lead management and customer retention is a large, interconnected process. Working in tandem, they allow a business to streamline their lead generation through to their sales and customer management services.
Specialised toolsets can help to manage different elements of it, though it is vital that you understand where those different tools are going to be at their most useful and effective.
What is lead management?
Lead management tends to be what comes first in the sales process. The leads make contact, they are assessed, and they are moved along to the right person or team to help progress them. 
Think of lead management as what helps to take a lead through to being a customer. Understanding the value of each potential lead and filtering them to the right people to help them convert is important to any business's long-term success.
What does a lead management system do?
A lead management system will help you establish a relationship with leads and track and prioritise them effectively:
Manage the intake of leads from multiple sources

Focus on the person (consumer) as the lead record

Assess and value leads

Filter leads and assign them to the right teams

Prioritise leads

Allow users to contact the lead at the click of a button

Track lead progress

Apply automated workflows to nurture leads through the process

Rapidly turn leads into sales.
How does lead management benefit a business?
Lead management helps businesses to classify and prioritise leads, helping to put the right leads in front of the right people to maximise their chances of converting into sales. It is really important to get this first part of the larger sales and customer retention process right.
What is CRM?
Customer relationship management is the next step in the sales process and maintains the relationship going forward. You already have a converted sale, so now the process focuses on retaining that customer, guiding and encouraging them to return to your business again and again. This is usually through a combination of manual effort and automated direct marketing.
What does a CRM do?
A traditional CRM system will:
Offer a typical company/employee type hierarchy

Contact customers beyond the initial sale, focusing on long-term repeat business

 

Help users retain customers and provide ongoing service.
How does a CRM benefit a business?
CRM systems allow you to keep in contact with your customers and provide the level of ongoing service necessary to ensure they continue to choose you over your competitors.